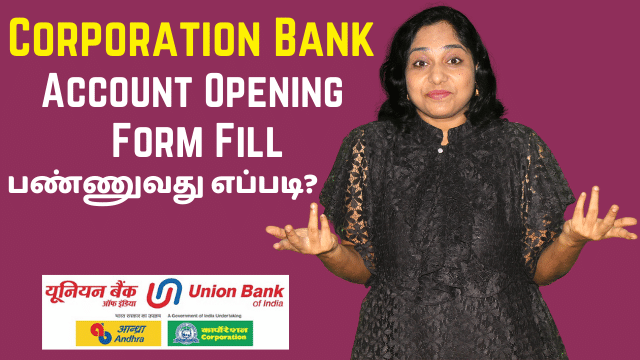 If you want to open a savings account or current account, or salary account or any kind of deposit account in Corporation Bank, you need to visit the branch and fill out an application form.
In today's video I demonstrate how to fill that account opening application form of Corporation Bank.
The video also includes instructions to fill the corresponding Form 60 (in case you don't have a PAN).
So when you need to open an account with Corporation Bank, all you need is to visit the branch and fill out the application form as demonstrated in the video!