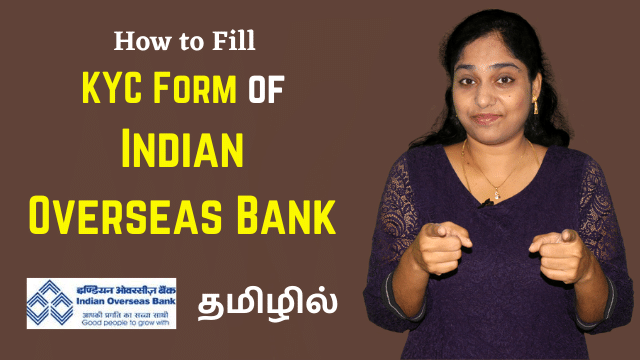 KYC is a common practice followed by financial institutions where they collect the information of their customers.
KYC stands for Know Your Customer.
All banks and financial institutions require you to complete the KYC process if you want to open an account with them that involves deposit of money.
In today's video I demonstrate how to fill up the KYC form of Indian Overseas Bank.
If you need to fill this form, refer to this video so you can fill out the IOB KYC form without any mistakes!
More related videos!
What is CKYC (CERSAI Central Registry) ? How to fill C-KYC form in Tamil
How to fill SBI KYC form SBI | KYC Form Fill Up Demo
All form filling demos in one place