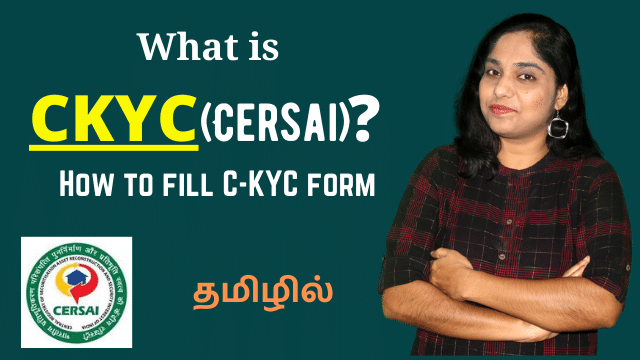 KYC is a practice where banks or any other financial institutions collect the details of their customers.
KYC stands for Know Your Customer.
Every financial institution exercises this practice of collecting the details of their customers whenever the customer opens an account with them that involves investment of money.
These days all banks attach a KYC sheet along with the account opening form and ask you to fill that.
This is a one time process with a particular institution. However, with every institution that you want to invest your money in, you have go through this KYC process.
Even if you have opened your bank account long ago, recently you will be intimated by the bank to fill out the KYC form and complete this process.
So it is highly crucial that you know how to fill a KYC form.
There is a centralized procedure for this KYC done by CERSAI and it is called as C-KYC.
If you fill out the C-KYC form and complete this procedure, you will be given a 14 digit CKYC number.
Later, if you want to open a bank account, or a Demat account or invest in mutual funds, you can provide this 14 digit CKYC number rather than going through the KYC process over and over again for separate institutions.
In today's video I explain what CKYC is, what are the types of CKYC accounts that are created based on your documents and how to fill up a CKYC form.