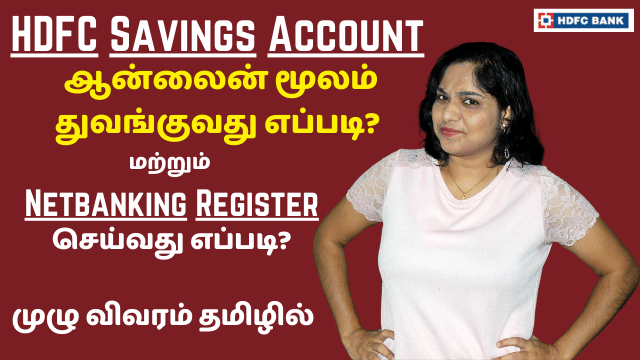 If you want to open a savings account in HDFC bank, you can do it either online or offline, by visiting a branch.
In today's video I demonstrate how you can open a HDFC savings account online!
I demonstrate the whole process of opening an HDFC savings account online as well as simultaneously register for HDFC Netbanking online too.
Watch the video fully where I demonstrate the account opening process, netbanking registration as well as share tips along the way!