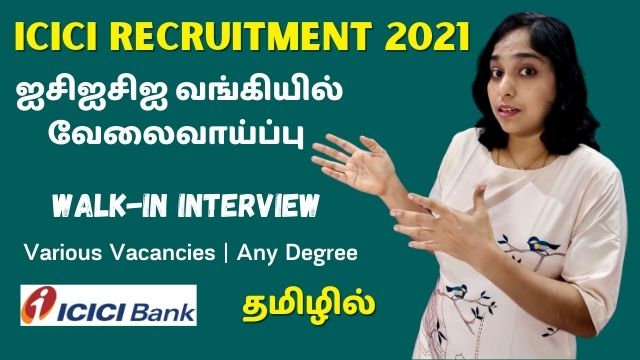 There are various openings for various jobs in ICICI bank. Hence there is an announcement for ICICI Recruitment 2021, where in you can take up a walk-in interview.
The educational qualification specified is "any degree".
In today's video I share the complete details about this ICICI Recruitment 2021 – venue of the interview, age and educational eligibility along with address and contact details.
Watch the video fully if you are interested in this job!