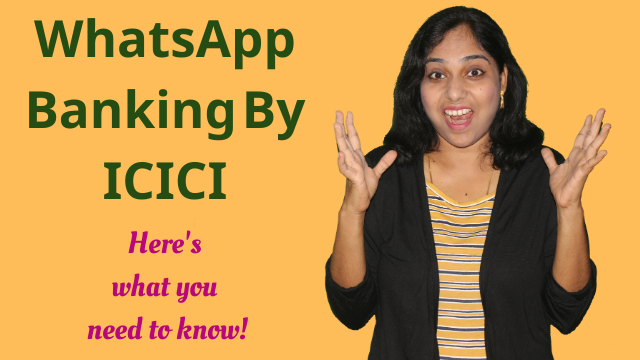 We know that due to the Coronavirus pandemic, we are on a lockdown. Most services are closed.
Banks operate with limited working hours. So it can be difficult for some people.
I have made a couple of videos before about how you can bank smartly and safely during this Coronavirus pandemic, and how you can make use of doorstep banking services.
Now today's video is about the new WhatsApp banking service introduced by ICICI bank.
Since we are not moving freely out during this Coronavirus lockdown, this Whatsapp banking service by ICICI will facilitate us in many ways.
To avail this service, you just have to be an ICICI account holder, plus you must be on WhatsApp (I'm sure that won't be a problem).
Even if you are not an ICICI customer, you can still use this service to know the location of ICICI bank branches and ATMs near your locality.
If you are an ICICI customer, save the ICICI's WhatsApp number 9324953001 to your contacts.
And then, send a <Hi> message to that number from your mobile – make sure the number you send this message is the number that's registered with your ICICI bank account.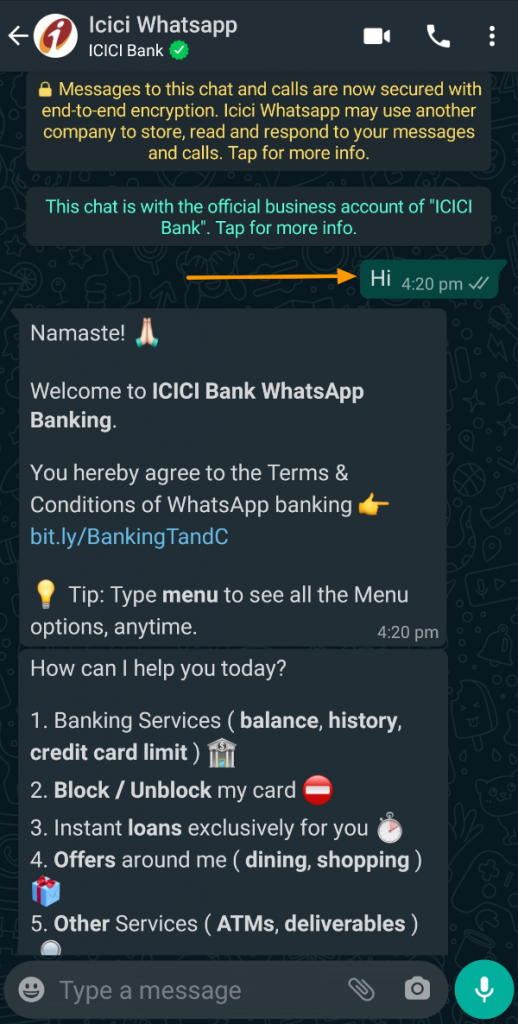 You will now get a reply with the list of services available. You can avail the service you want by typing those keywords for appropriate services and sending a message.
For instance, you can check your account balance by typing <balance> or <bal>.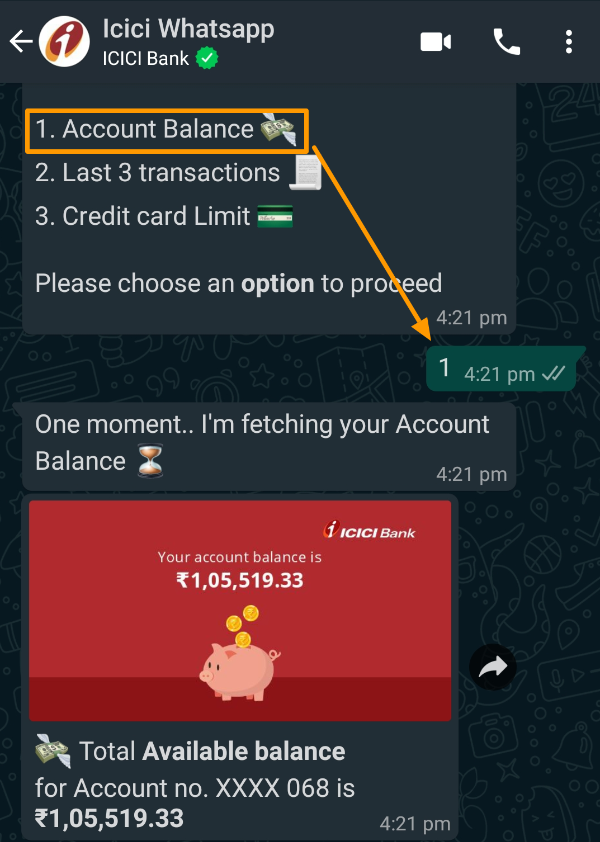 To view your mini transaction statement, or the last three transactions you can type <transaction> or <stmt>.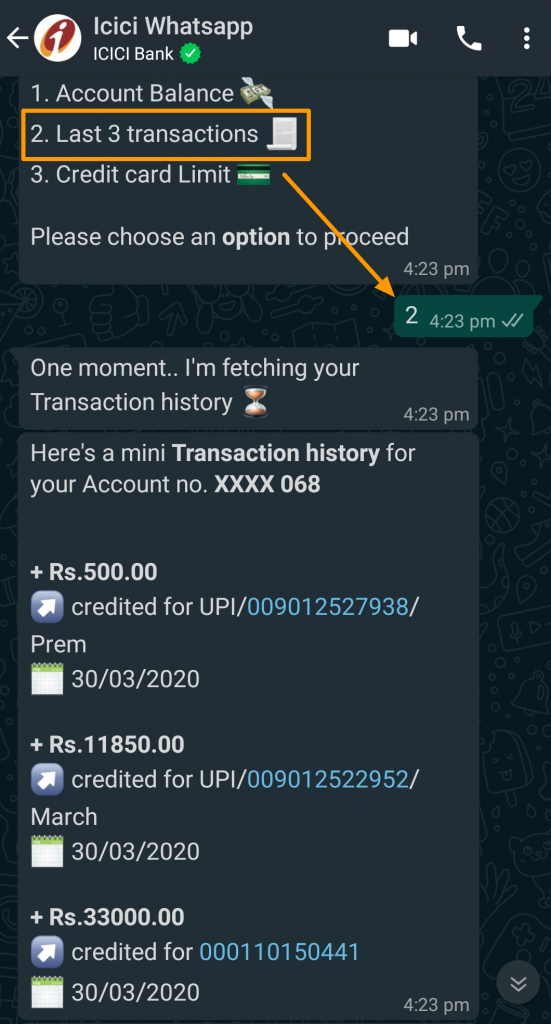 As I said earlier you can use this service even if you are a non ICICI customer to find out the nearest branch or ATM.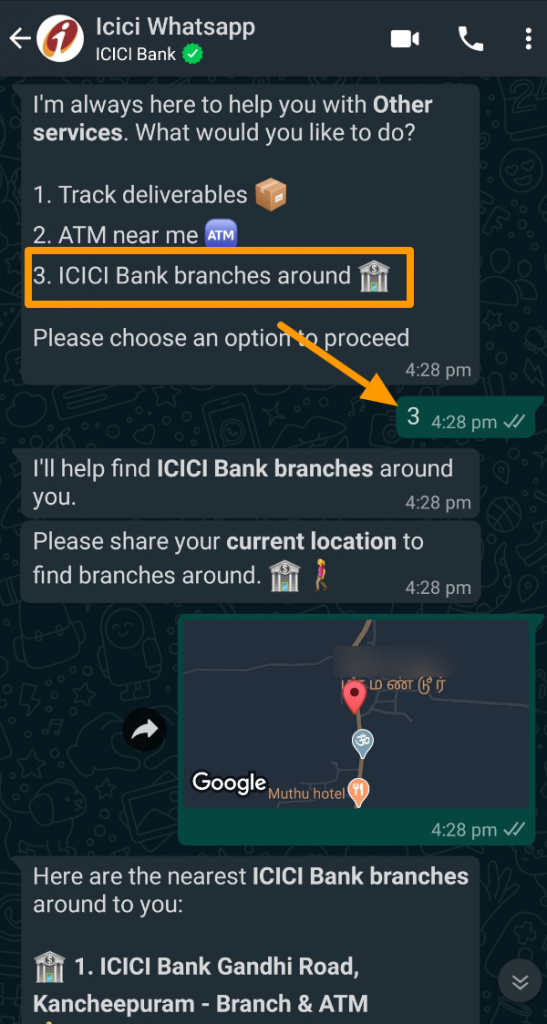 For that, you need to type <ATM > <branch> accordingly.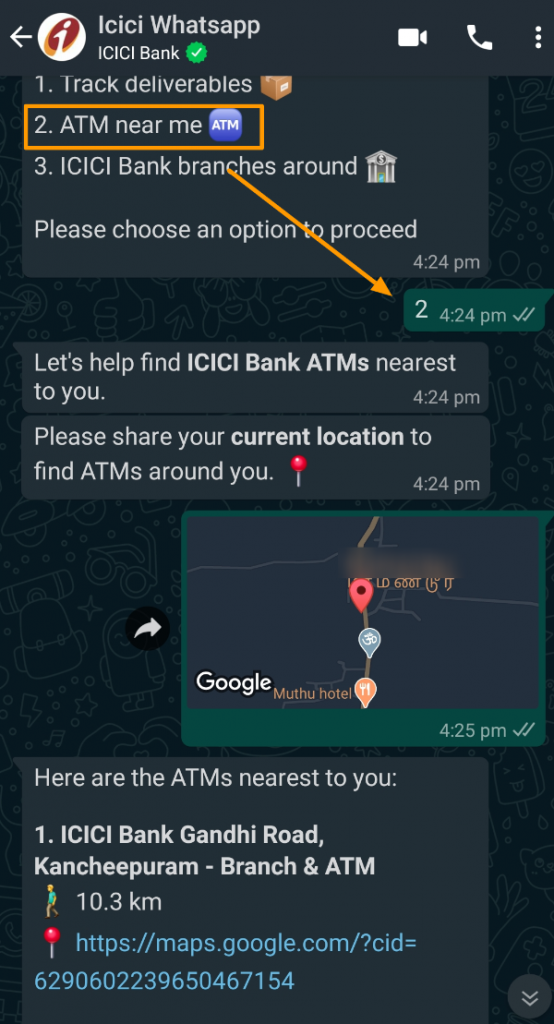 More importantly, this WhatsApp service allows you to block or unblock your credit card.
This is a much needed service at this time, because if someone loses their card and needs to block it, they can do it in a snap.
To do that you need to type <block> or <lost my card> and send the message. Or if you need to unblock your card, you should type <unblock>.
In addition to these services, you can view the details of the pre-approved instant loans as per your eligibility.
To do that you can type <loans> or <personal loan> or <home loan> or <instant loan> accordingly.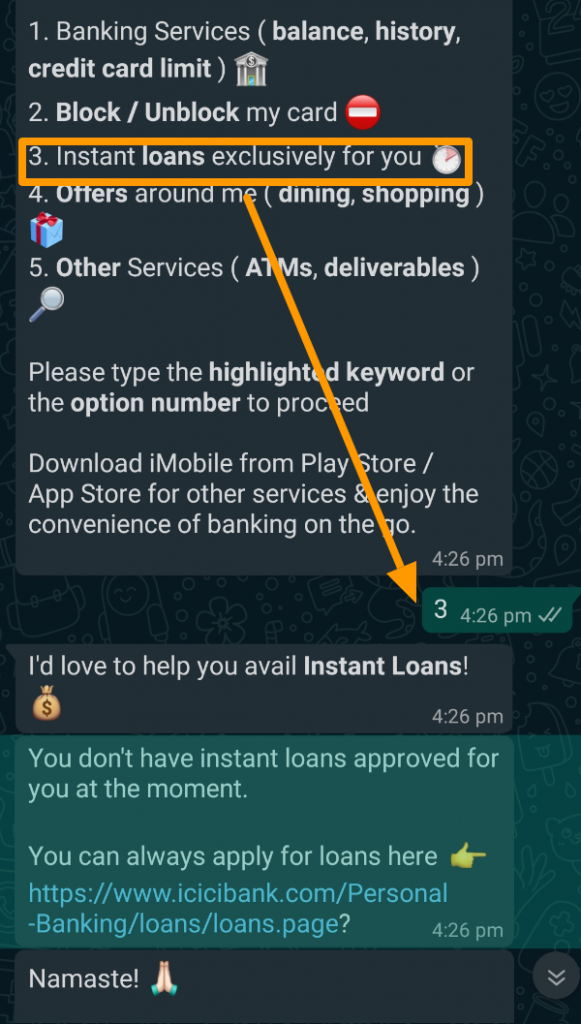 When the entire country is on a lockdown, this move by ICICI is really a useful one. You don't have to visit the branch, or rely on netbanking, or even use IVR services for your banking needs.
All it takes is that you type a few messages on WhatsApp and I bet you are already doing it!