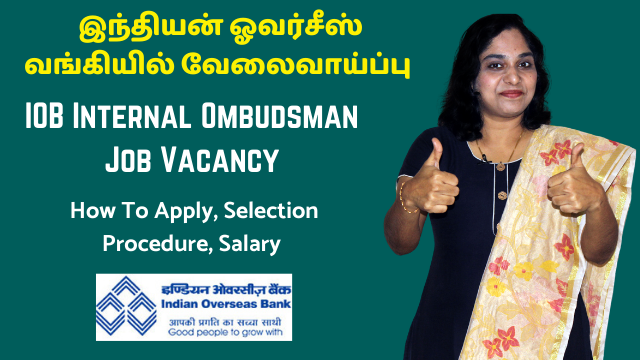 Indian Overseas Bank has announced the vacancy for Internal Ombudsman position.
In today's video, I explain the details about this recruitment, how to apply, selection procedure, salary and other information.
If you are interested in this IOB recruitment, watch the video fully to know all the details involved.
Official announcement – https://www.bankingminutes.com/wp-content/uploads/2020/12/Internal-Ombudsman-Post-Advt-Details-IOB.pdf
Link to apply for IOB Recruitment – https://iobnet.org:4441/recruitApp/RecApplicationAction.do?Method=MainPage
Check out this playlist, if you want to catch up on Bank job vacancies!