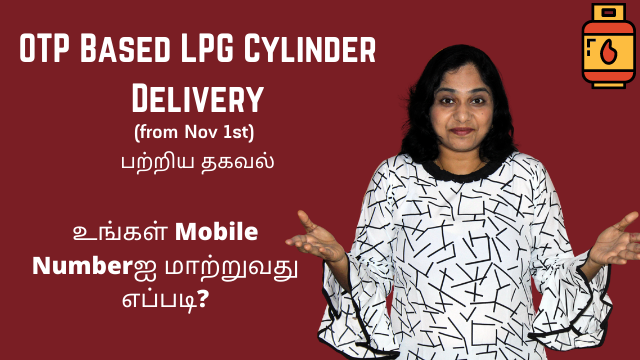 With effect from November 1, 2020, you will need to provide an OTP received in your mobile phone to get the LPG cylinder delivered to you.
This new rule is for safety purpose –
No one can book LPG cylinder in your name
And the cylinder that you booked cannot be delivered to anyone else.
However it is important that you have the correct and latest mobile number updated in your LPG account so that you receive the OTP to that number.
If the number in your LPG account is not the current one, you will not receive OTP in your current mobile – which will create problems upon cylinder delivery.
In today's video I share the details and information that you should know regarding this new OTP based LPG Cylinder delivery rule.
I also demonstrate how you can update your correct and latest mobile number in your LPG account.
Make sure you get these things straight before November 1, 2020 to avoid any complications on cylinder delivery.