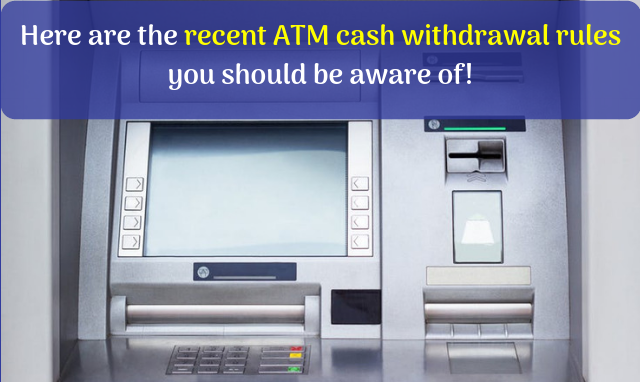 Failed transactions are a very familiar incident to those who use ATMs frequently.
RBI, the highest authority in Indian banking system, has come up with a better rule set which is all about a specific turnaround for any bank in case there is any failed transaction.
In this set of new rules, RBI has included the case where user account gets debited but they do not get cash out of the machine as well.
In this kind of cases, as the RBI has specified, all the banks will have to reverse the amount debited due to failed transaction within a fixed time.
Failure to do so will result in a compensation that the bank will be liable to pay to the concerned customer.
Few days back RBI had also announced a new rule for the count of free transactions.
According to that, any failed transaction that happened due to non-availability of cash at a specific ATM, non-cash withdrawal transactions, or invalid PIN should not be counted amongst the free transactions allotted per account.
According to the RBI, there are currently 2.2 Lakh operational ATM machines all over India.
Here are the things that you should know about the newest ATM rules:
Bank fails to reverse a failed ATM transaction
As per the new rules from RBI, in case any bank fails to reverse any particular failed ATM transaction, specifically in those cases where account gets debited but cash does not get dispensed, the bank will have to pay an amount of INR 100 per day only if the transaction is not reversed within 5 days from transaction date.
This particular rule is applicable for micro-ATMs as well.
Last month, RBI clarified another rule for the failed ATM transactions.
Currently many banks mention a fixed number of free transactions for each of their customers, and charge them for any transaction more than the free transactions.
ATM transaction fails due to technical issues
RBI in their latest rule mentioned that any failed ATM transaction which might be caused due to software, hardware, or communication problems should be counted as a valid reason, and thereby should not be counted as free transactions.
For example, SBI allows their customers to make 8-10 free ATM transactions but they charge their customers for any number of ATM transactions after those free transactions and that includes any number of failed transactions.
In case of failed ATM transactions caused due to the non-availability of cash in the ATM machine should not be considered as free transaction and account holders should not be charged for that.
Invalid transactions
Invalid validations, other reasons for transaction failures, or any issue with the bank service provider should not be counted as valid transaction either.
Non-cash transactions
According to the announcement made by RBI on 14th August 2019, any kind of non-cash transactions like check book request, balance enquiry, fund transfer, etc should not be counted amongst the free ATM transactions mentioned by individual banks.
But this rule only applies in the case where the debit / ATM card used and the ATM machine is from the same bank.