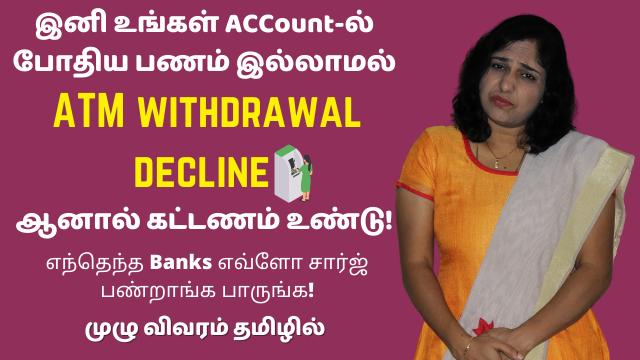 If you use your ATM to withdraw cash, you have to make sure you have enough balance in your bank account before you attempt to do so.
If there is not enough money in your account and if you attempt a withdrawal at ATM, the transaction will be declined.
For every such declined ATM transactions, banks will deduct some amount of money from your account.
This charge is not to be confused with any charge associated with non maintenance of minimum balance in your account.
In today's video I share the information about this declined ATM transaction charge and also share the charges levied by different banks.