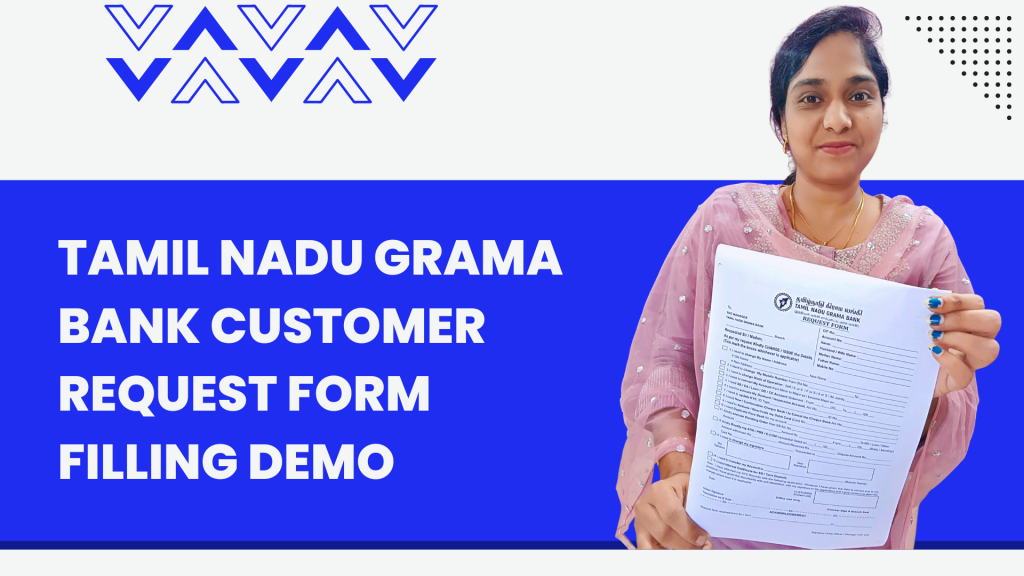 A customer request form is a multi purpose form. Almost all banks have a customer request form where a customer can submit a variety of requests using that one form.
Right from changing the name, or address to requesting a new cheque book, there are various requests that you can submit via a customer request form.
In today's video I explain the form fill up procedure of Tamil Nadu Grama Bank customer request form.
ALL Form filling videos can be accessed here
How To Fill Canara Bank Customer Request Form | Change Mobile Number, Apply Cheque, Debit Card Etc.
How To Fill Tamil Nadu Grama Bank Savings Account / RD/ FD Opening Form | Form Fill Up Demo
How To Cancel A Processing Transaction In GPay | How To Report A Stuck Google Pay Payment? Demo
How To Register For SBI WhatsApp Banking Service | Check Balance, Mini Statement Demo