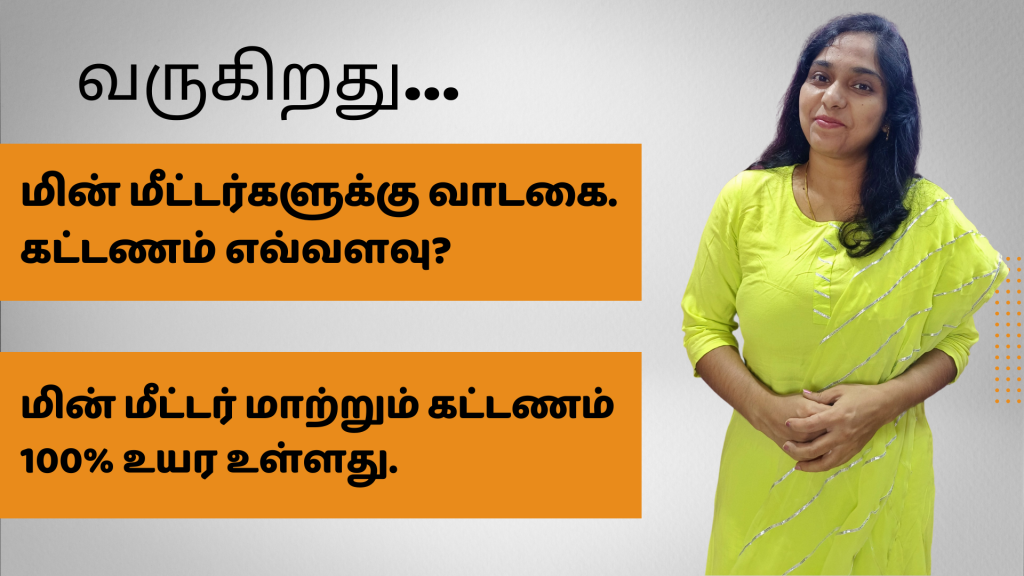 TANGEDCO is proposing a rent for EB Meters (digital meters, as of now, and smart meters, once they are installed).
In today's video I share the details about the rent, how much it will be and what alternates you have.
I also share the detail about the hike in charges for EB meter shifting or changing. Watch today's video fully for complete details.
How To Pay EB Bill Online In A Few Minutes Without Stepping Out Of House? TNEB Online Bill Payment
How To Apply For TNEB Name Transfer Online | TNEB Name Change Online Application Demo In Tamil
How To Pay EB Bill Using Gpay App? Google Pay App EB Bill Payment Demo | Link EB Number To GPay App