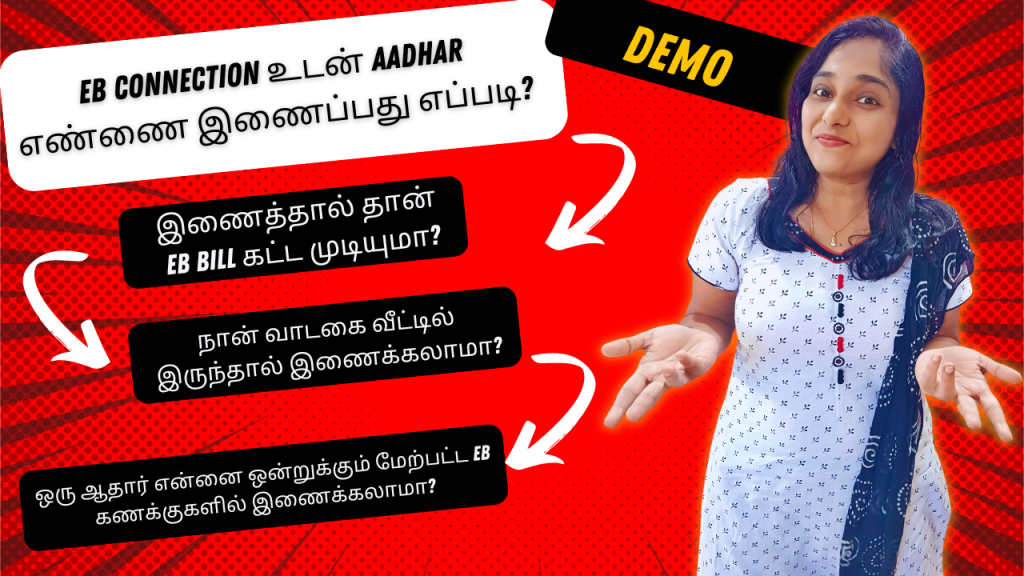 Tamilnadu Government has issued an announcement that it is now mandatory to link your Aadhar card to your EB connection.
The option to link Aadhar to EB connection is now available in the TNEB website. And also, when you attempt to pay your EB bill via online you will be automatically redirected to this linking process.
In addition, for those who pay their EB bills offline, they are instructed to link Aadhar over the counter.
In today's video I demonstrate the procedure to link Aadhar to EB online, and also answer the most common questions many have regarding this!
EB Bill pay பண்ண போனா Aadhar Link பண்ண சொல்லி Error வருதா? | Error During Aadhar EB Linking
TANGEDCO To Collect Rent For EB Meters | Meter Changing / Shifting Charge To Be Hiked Too! Details
How To Apply For TNEB Name Transfer Online | TNEB Name Change Online Application Demo
How To Pay EB Bill Using Gpay App? Google Pay App EB Bill Payment Demo | Link EB Number To GPay App