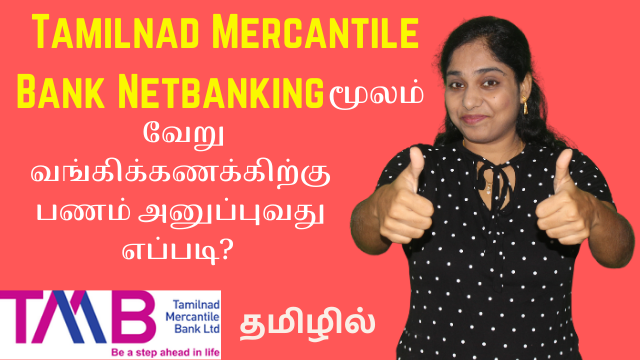 If you want to transfer money from your TamilNad Mercantile Bank account to someone else's account you can do so via TMB netbanking.
Before being able to transfer money, you should add the person as a beneficiary.
I've made a dedicated video on how to do that. Check out the video at the end of this post.
In today's video I demonstrate how to transfer money in Tamilnad Mercantile Bank netbanking.
Watch the video fully to know about the steps involved.
How to add a new beneficiary in Tamilnad Mercantile Bank Netbanking for money transfer?