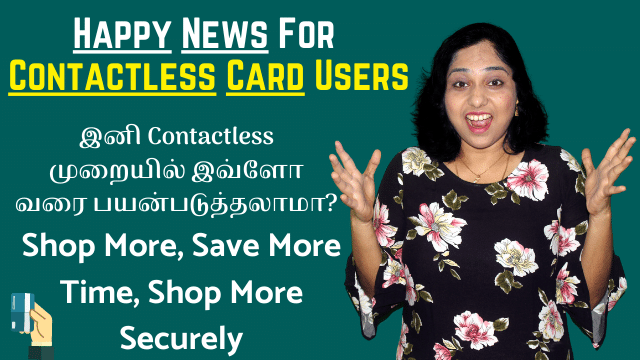 In order to encourage digital transactions or cashless transactions, many initiatives have been put forth by RBI and NPCI.
Introduction of contactless cards is one such move where users need not insert their card and enter PIN number to complete a transaction at a point of sale (POS).
Users can merely tap the card on the POS machine and complete the transaction.
This is considered more convenient, time saving as well as secure compared to the standard mode of typing a PIN to complete the transaction.
In today's video I share an interesting and happy news regarding the use of contactless cards. Watch the video to know all details!
If you want to know more about Contactless Cards, watch the video below!
If you want to apply for a contactless card via YONO SBI app, watch this video!
If you want to know about the SBI-Titan contactless watch, check out this video!