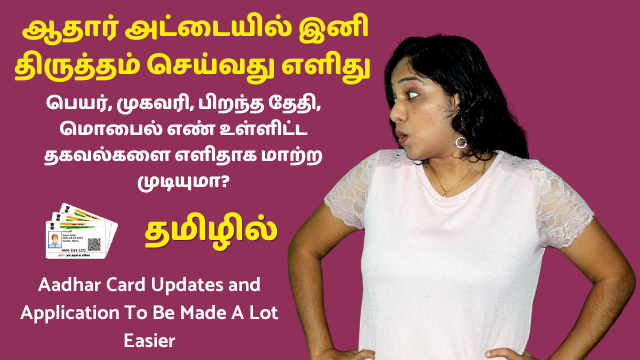 Aadhar card has become on of the most crucial as well as a mandatory document for all of us.
Applying for an Aadhar card has got a lot easier these days. You can even get a plastic or PVC aadhar card with much ease (demos on how to apply for a PVC aadhar card and unboxing the same are available at the end of the post).
Making things even easier, government is about to imply certain changes to the way in which you can make changes to your Aadhar card.
Find the details about these changes in today's video!