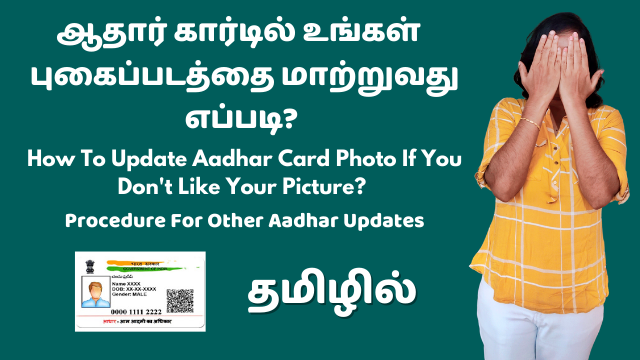 One of the most common jokes about Aadhar is that the photograph in the Aadhar card is of low quality and portrays the person in an ugly manner.
Even though we try our best to keep our social media profile and other pictures of ourselves in a beautiful manner, usually our Aadhar card photo does not live up to the standard.
If for that reason, or any other reason, you want to update Aadhar card photo, you can do so.
In today's video, I share the procedure you need to follow if you want to update your photograph in your Aadhar card.
I also share the procedures involved for other kind of updates and corrections.
How to Update Address in Aadhar Card Online | Aadhaar address change | Address correction
How to Link Aadhaar card to Indian Overseas Bank Online | Aadhar seeding IOB Account
How to apply for Plastic Aadhar Card online? Get PVC Aadhaar Card Online
Plastic Aadhar Card Unboxing | TamilNadu PVC Aadhar Card First Look And Security Features