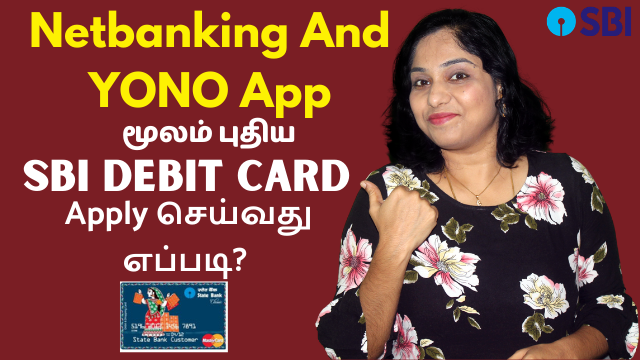 If you have a savings account or a current account with SBI, you will be eligible for one or more debit cards based on your account standing.
The State Bank of India categorizes its customers based on a few factors associated with their accounts.
If you want to know how SBI categorizes its customers, and what benefits and features do you get based on the customer category you fall into, check out the video at the end of this post.
In today's video, I share the response to one of the most asked subscriber questions.
How to apply for a new SBI debit card online? You can do this both ways! Through SBI netbanking and through the SBI YONO app.
I demonstrate both the methods in today's video!
SBI Customer Category – Silver, Gold, Diamond, Platinum Account – Features, Eligibility, Benefits
How to fill SBI ATM card application form in Tamil | SBI Debit card application form fill up offline
Different Types of SBI ATM Cards in Tamil | Charges, Benefits, Withdrawal Limits, and Eligibility