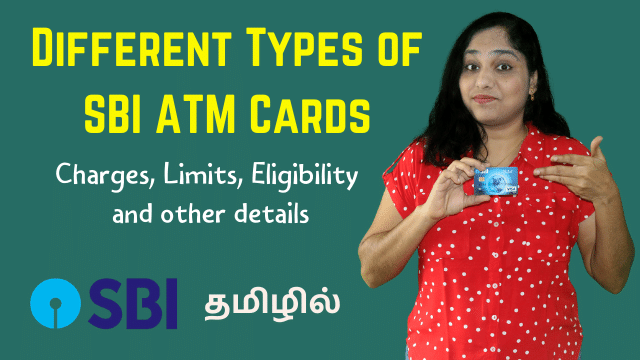 If you have a savings or current account with SBI, you would also be using an ATM or debit card.
If you don't use a debit card so far, you might want to apply for an ATM card now.
Or, if you are already using an ATM card and need an additional one, you need to apply too.
You can apply for a debit card either online or offline.
No matter how you apply, you need to know the types of SBI ATM cards available and the limits, and charges that are involved in each type of ATM cards.
In today's video I explain the types of SBI ATM cards available and all the details involved with each of those debit cards.
Watch the video fully to know about the types of cards and all the details you need to know.
How to fill SBI ATM card application form?
What is a Contacless card? Do you need one?
How to apply for SBI Contactless (Wifi) Card via SBI YONO app?