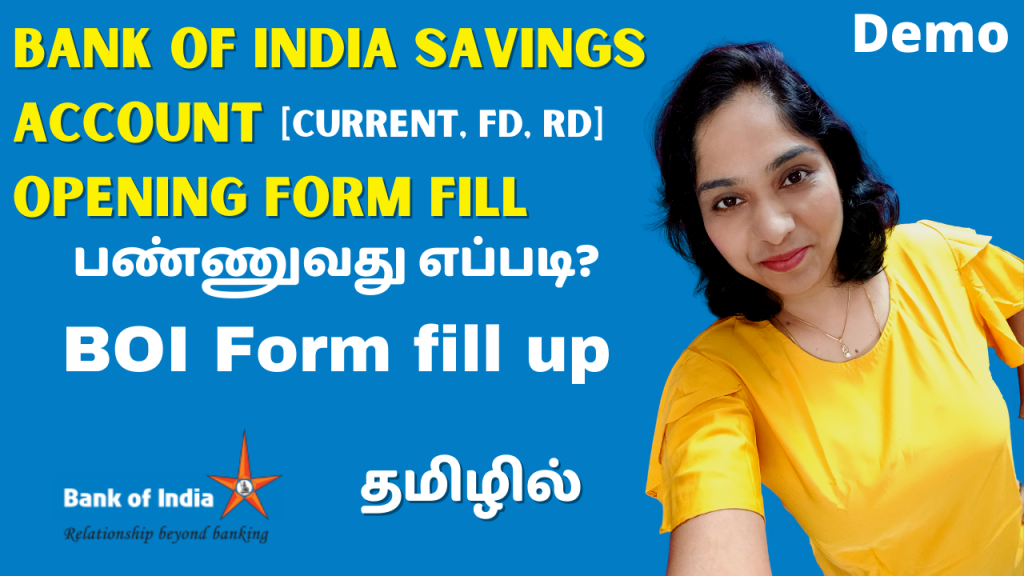 If you want to open a savings account, or current account or FD or RD with Bank of India, you will need to visit your nearest Bank of India branch and fill out an account opening form.
In today's video I demonstrate how you can fill out the Bank of India account opening form. Filling an account opening form of Bank of India is quite an easy task.
Just follow the demo in today's video and you can get it done pretty easily.
If you want to see the picture of a fully filled demo form, you can check it out here!
What is Form 60? How to fill Form 60? Demo in Tamil | Form 60 Filling Demo | Fill Up Form 60
Bank of India Debit Card Types | Types of Bank of India ATM Card Limits, Eligibility, Features
How To Fill Bank of India Debit Card Application Form | BOI ATM Card application form filling Demo
All Form Filling Demo Video