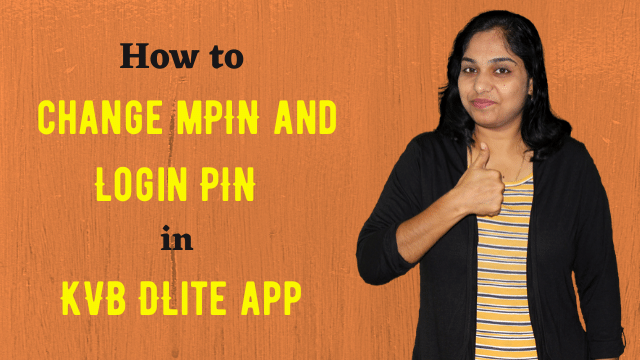 If you are having an account in Karur Vysya Bank, you would want to use the official KVB mobile banking app called the DLite app.
In this video, you can learn how to change the mPIN and Login PIN of your KVB Dlite app.
It is a good practice to change your mPIN and Login PIN every few months for security reasons.
Also, if you had to share your PIN with anyone, or if you have lost your phone, or if you had given your phone for service and got it back or if you suspect something fishy, you may want to change your DLite app's mPIN and Login PIN.
Watch this video to know how!
If you want to know how to install the KVB DLite app and activate KVB mobile banking watch this video to know the procedure –