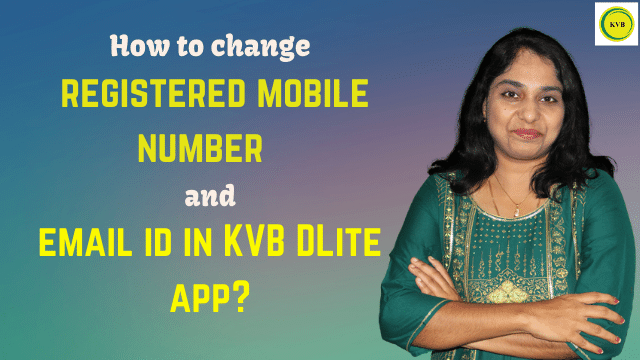 If you have an account with KVB, it is really good to enable mobile banking and use the KVB DLite app for your banking tasks.
You might want to change your KVB registered mobile number and/or email id for some reason.
In that case, you don't have to visit the bank branch to do so.
And if you are not a person who is not comfortable using net banking, you can easily perform this task using KVB DLite App.
You can do it in two ways using the KVB DLite app. Let's see how.