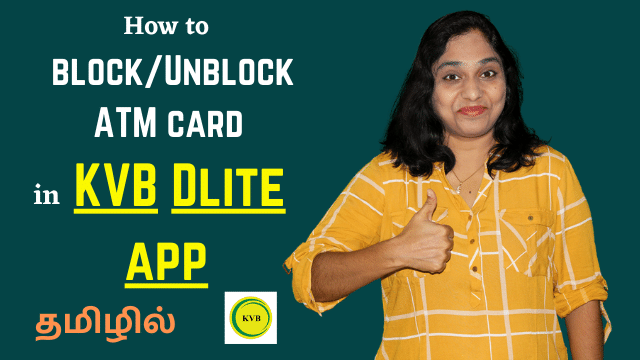 If you use KVB DLite app for your KVB mobile banking needs, then you can do a lot of things!
I have made a few demo videos on the things you can do with KVB Dlite app and I have listed them at the end of this post.
In today's video, I show you how you can completely block your ATM card if it is lost or compromised. Also you can unblock your blocked ATM card inside the KVB DLite app.
More importantly, rather than fully block your card, you can implement a lot of restrictions and limitations on your card.
This way, you can restrict your KVB debit card as per your requirement – this includes, restriction or block in ATM, POS or E-commerce transactions.
Also you can restrict or block or limit usage in certain merchant transactions and much more.
The KVB DLite app has a dedicated option called "Card Control" and you can do a lot of things inside this option.
Watch this video fully to know what you can do with the KVB Dlite Card Control option:
Other KVB DLite demo videos:
KVB DLite app – A complete overview and walk-through of the KVB mobile banking app
How to Install KVB DLite app and register for mobile banking?
How to enable fingerprint login / lock in KVB Dlite app | KVB Mobile Banking App
KVB MPIN change | How to change mPIN and Login PIN in KVB DLite app | KVB dlite mobile banking
How to change registered mobile number and email id in KVB DLite app?
How to add a new nominee or update existing nominee in KVB DLite app (in Tamil)