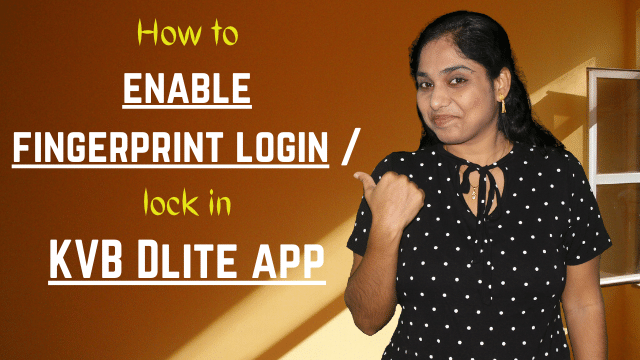 If you have KVB DLite app on your mobile phone for mobile banking, you shall enable fingerprint login for that app.
In fact, more than using a login PIN, using fingerprint to login is a more secure option for your app.
With a PIN, you may forget it, or someone could guess it. But a fingerprint option doesn't allow for these options.
If your phone has the fingerprint option, it is always better to have fingerprint enabled for your mobile banking for added safety.
So let's see how to enable fingerprint login / lock for KVB DLite app.
How to Install KVB DLite app and register for mobile banking in Tamil | How to use KVB DLite app?
How to use KVB DLite app Tamil – A complete overview and walk-through of the KVB mobile banking app