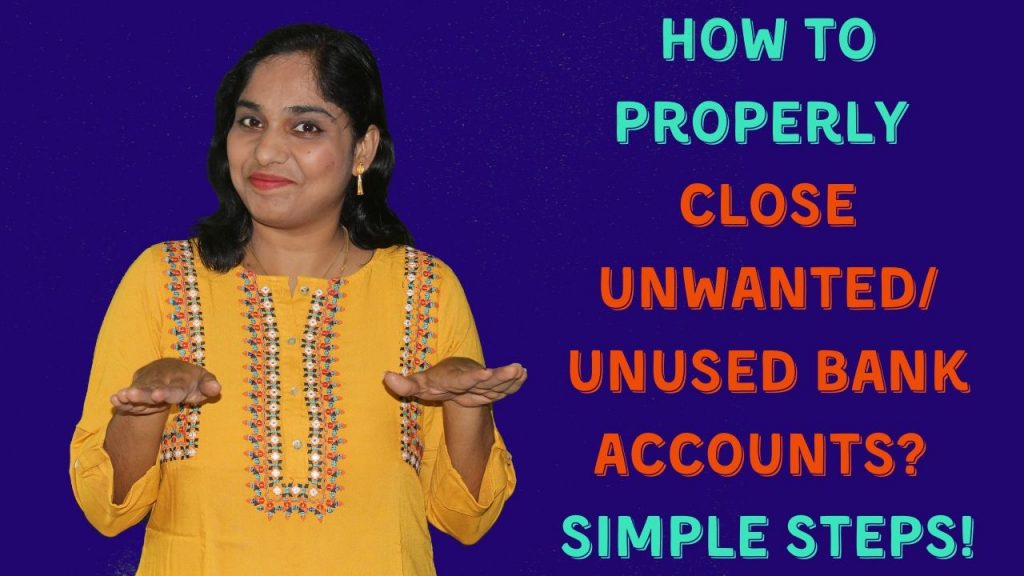 It is highly likely that everyone has one or more bank accounts as of now!
It is also highly probable that many of us have one or two unused or unwanted bank accounts.
So how to close them properly?
Why should you close your unused bank accounts?
Well, you may ask – why not let them be? Why take the pain of closing them?
Remember, most of the bank accounts require you to maintain a minimum balance.
Depending upon the banks and depending upon the nature of your account you might have to maintain anything like Rs. 3000 or Rs. 2000 as minimum balance if you are in metro or urban areas.
For rural areas, this amount could be in the range of Rs. 1000.
In any case, the money you put in a bank account in the name of minimum balance is locked and cannot be used by you!
Further, such un-used, dormant bank accounts can be misused or abused by the bad guys.
Right, so let's see how can you close your unwanted bank account properly.
Step #1: De-link your account
What's de-linking? It is nothing but removing any instances where the bank account, that you want to close, is linked to.
For example, if you have linked this bank account to any of the payment processing apps like PayTM or Google Pay or anything like that, you have to remove that link.
You must remove that particular account and add a different bank account.
Similarly, if this bank account is set for EMIs, MFs or any other auto debit payments, you must identify that too and change the account.
Also, if this account is used for any incoming transactions like, for instance, receiving LPG subsidy, then you must remove this account and provide a new account.
You may now ask:
How can a bank account that is linked to EMI or Mutual Fund payments or is associated with receiving LPG subsidy be regarded as a unwanted bank account?
Well, that's a great question! Sometimes, you would have opened a bank account very far from the place you live or work.
Even though you would use that account for automated online transactions, it would be very difficult for you to do banking tasks that require you to visit the branch.
In that case, it would be wise to close that bank account and open another that's close by to your residence or work place!
Step #2: Closure
Once you have successfully de-linked your bank account, the next step is closure.
You need to visit your bank branch and ask for an account closure form.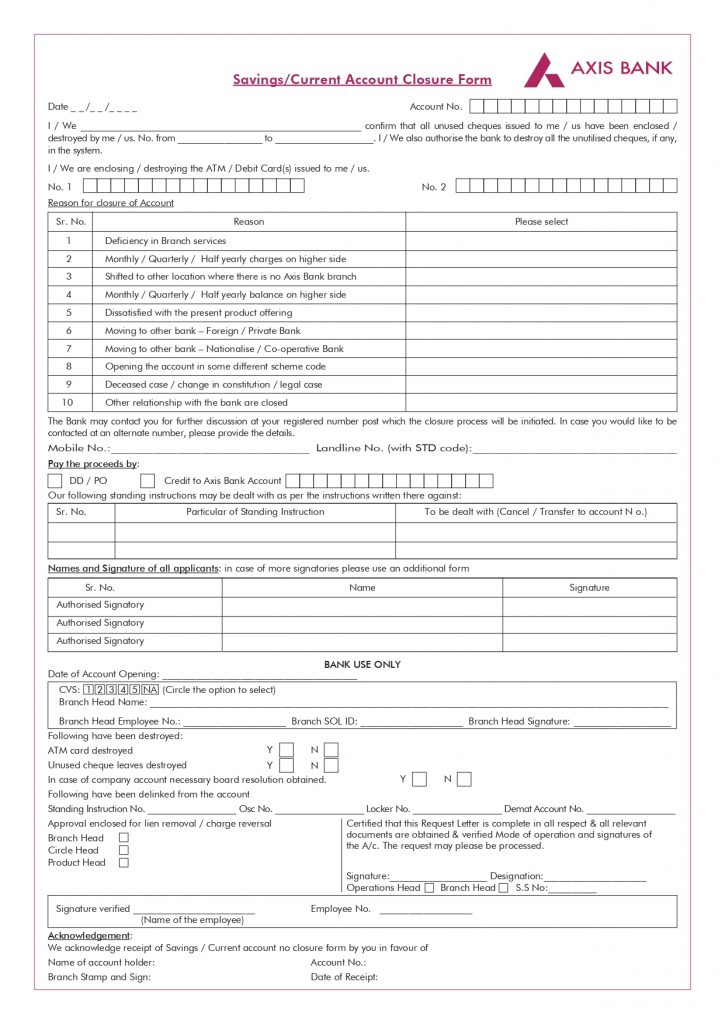 Now, you have to fill out all the details in the form. For this, your bank pass book will be very helpful to you.
So make sure you carry your pass book when you go to the bank for account closure.
If your account is a joint account, all the account holders will have to sign in this form.
In addition to the pass book, you also need to take along any cheque books, Debit cards and other documents associated with this bank account.
This way you can surrender these to your bank branch when you close your account.
If you fail to do so, you will have to securely destroy these documents, cards and cheque books associated with that account.
Also if you want to withdraw the balance money in your account or if you want to transfer that money to another account, you will have to fill out a form for that too!
That's it – once you promptly fill out the account closure form and return it to the bank counter, along with the associated documents like pass book, cheque book, debit card etc. the staff will initiate the process of account closure.
As a first step they will check for any pending transactions in your account. Once everything is clear, your account will be closed successfully.
You will also get the confirmation message for the same!
Was it difficult? Not at all.
Follow these simple steps and properly close any unwanted/unused bank account you have!