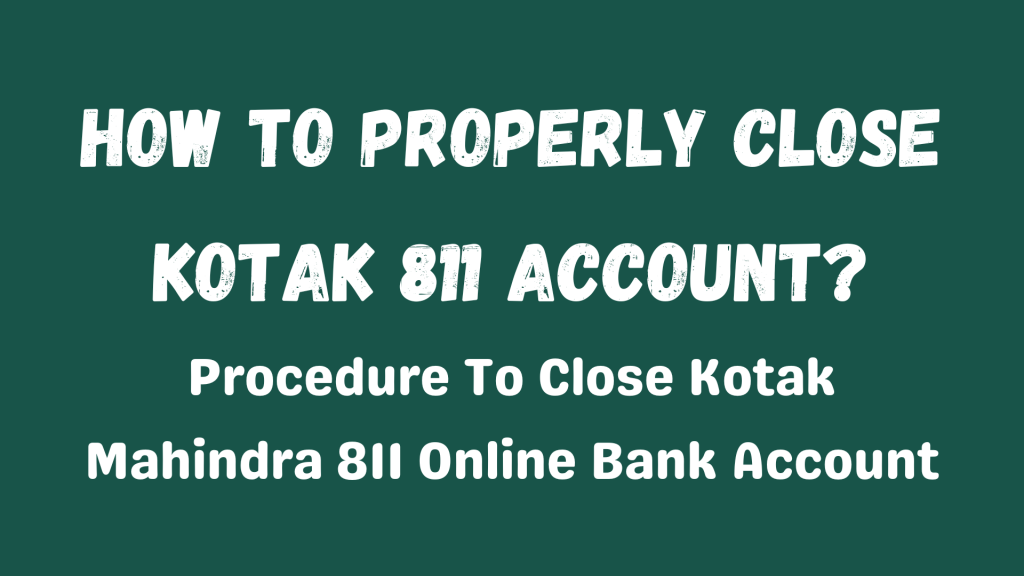 Kotak 811 is a digital savings account offered by Kotak Mahindra Bank in India. It allows customers to open a bank account using their mobile phone and access a range of banking services through a smartphone app.
While the account is designed to be convenient and easy to use, there may come a time when you need to close your Kotak 811 account. This could be due to various reasons such as moving to another bank, not using the account, or any other personal reason.
It is important to know the proper procedure for closing your Kotak 811 account to avoid any inconvenience or charges in the future.
In this video, I share the steps involved in properly closing your Kotak 811 account.
How To Close A Bank Account Properly? What Are The Things You Need To Do And Take Care Of?