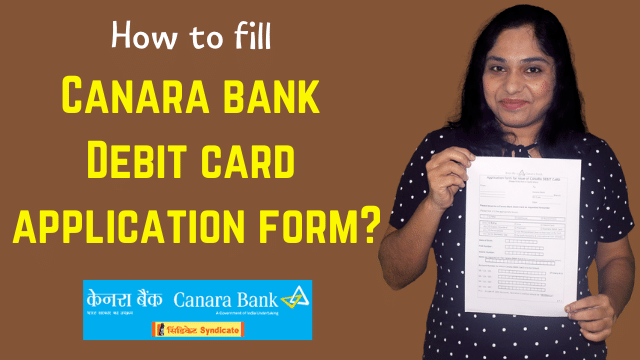 If you have a Savings Bank account or any kind of account with Canara bank, you might want to have an ATM card for that account.
Usually when you open a new account, the account opening application form will have a question related to ATM card.
If you mark "Yes" in that account opening form for ATM card, you will be required to fill out an additional form for Debit card – and in this form, the details of your ATM card requirements will need to be filled in.
You can also use this form in cases where you already opened an account but did not have a debit card till now, but want a card now.
Or if you already have an ATM card, but want an additional card, you can fill up the same form that I am going to show you in today's video.
Also, if you have lost your card, or of your current ATM card is damaged, you can request a replacement card, for which, the same form needs to be filled up.
So in today's video I am going to demonstrate how to fill the Canara bank ATM card application form!
For all form filling demo videos, refer to this playlist: