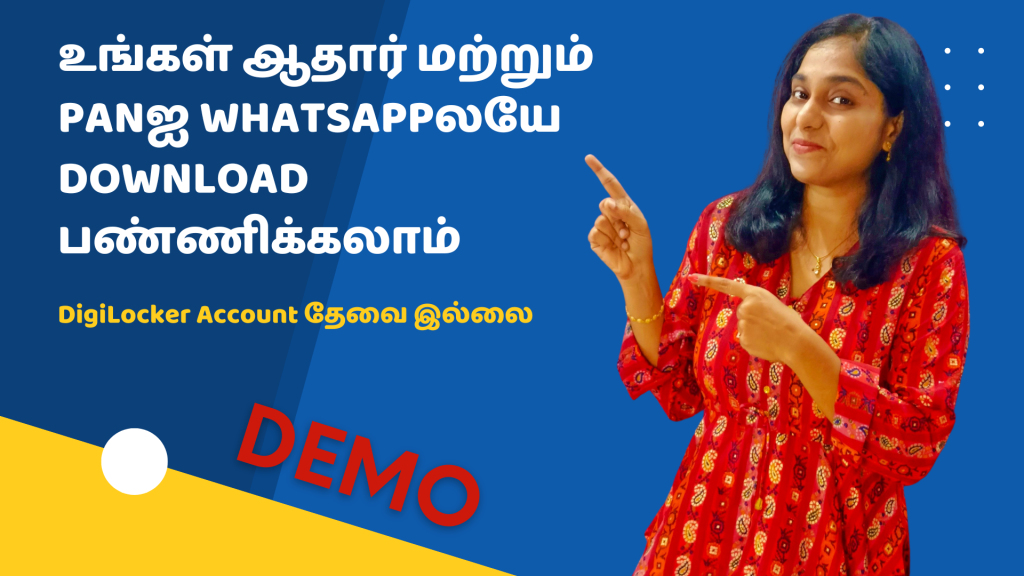 Aadhar and PAN are very important documents that help to prove our identity, and address at various places – both in financial and non financial situations where you need to submit a proof.
Hence they are popularly called as KYC documents.
It is quite important that you don't provide your Aadhar and PAN without properly knowing the person or the organisation.
In today's video I demonstrate how you can download your Aadhar (in masked form) and PAN verification via WhatsApp.
This comes as a handy option for three reasons:
WhatsApp is a commonly used app and many are quite used to this app – which means it is easy to use this feature too.
The documents downloaded via WhatsApp are digitally verified and masked/protected. So there is very less chance of being misued.
You don't have to carry the originals/hard copies of your KYC documents. Rather, you can simply download these documents in a few seconds and provide them when needed!
Watch today's video fully to know how to download Aadhar and PAN card via WhatsApp.
All videos related to Aadhar
How To Find Out The Mobile Number Registered With Your Aadhaar Card in Tamil | Aadhar Linked Mobile
How To Apply And Get A New Instant E-Pan Card Online In UTIITSL Portal? Demo Tamil | Get EPAN Online