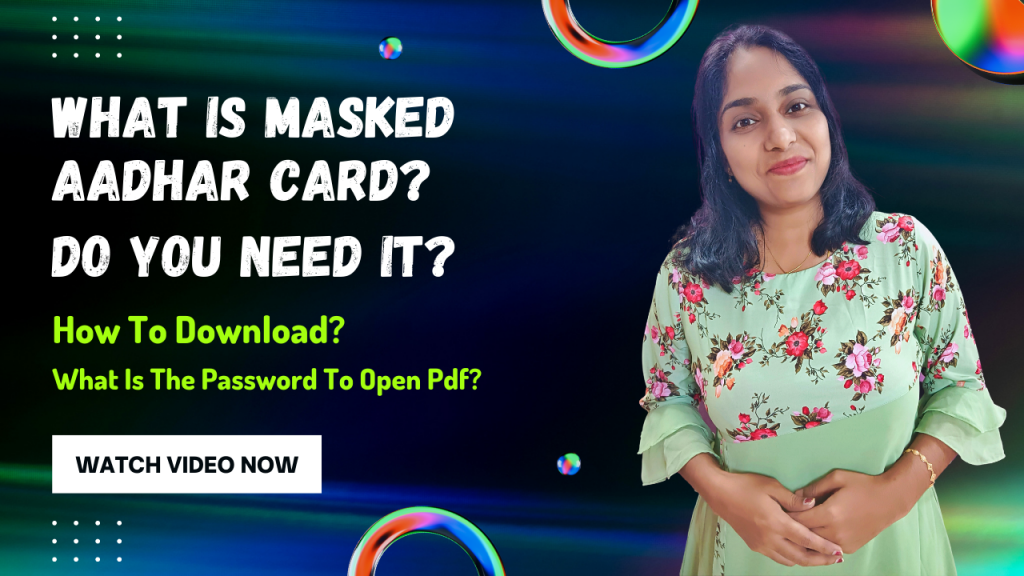 Aadhar is one of the most crucial documents for any person. We need our Aadhar number for performing various banking and non banking related tasks.
It serves as an important proof of our identity as well as address.
We are not 100% sure as to whether it is safe or not to provide Aadhar number or its photocopy. Here comes masked Aadhar card as a layer of security.
In today's video I explain what a masked Aadhar card it, whether you need it or not. I also demonstrate how you can download your masked Aadhar card and share the details about the password for the pdf (downloaded masked aadhar file).