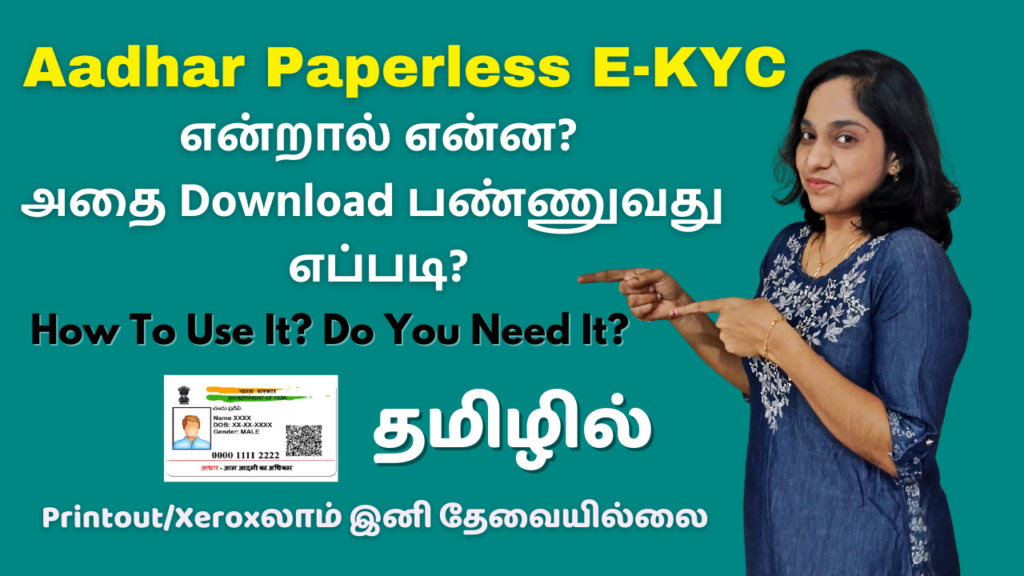 Aadhar is one of the most crucial documents in today's situation. It serves as one of the KYC documents!
Hence, for opening a bank account, or making any deposits or for receiving subsidies, Aadhar plays a very crucial role.
In doing KYC there are two methods, online KYC and offline KYC.
In online KYC you will need to provide your Aadhar number, authenticate via OTP and verify. Or you need to show your Aadhar and PAN in a video call while doing video KYC.
In offline KYC, staff from the bank or any other financial institution will visit you and perform doorstep verification.
In either of these methods there are a few difficulties. Online KYC involves reliable internet connection, restriction in timing when you can perform KYC and so on.
And, for offline KYC, the staff from the bank or other financial institution must visit you.
In order to eliminate these difficulties, UIDAI has introduced paperless offline KYC.
You will find the details about Aadhar offline paperless KYC and how to download the file in today's video!
What Is Masked Aadhar Card? Do You Need It? How To Download? What Is The Password To Open Pdf? Tamil
How To Download E-Aadhar Online | Step by Step Demo Tamil | Open Digital Aadhar PDF With Password