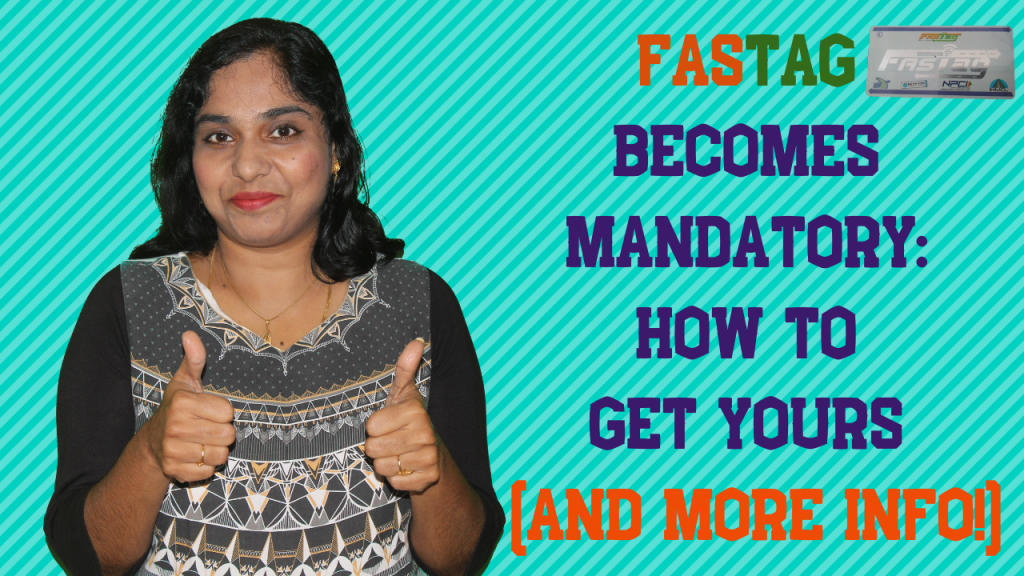 Waiting in tolls is one of the highly annoying things anyone would experience on road.
In particular, if you are travelling for festival reasons, or for work everyday waiting in toll for your turn is tormenting.
When the traffic builds up and when you are in hurry, the last thing you would want to do is wait in a toll!
In order to eliminate some trouble for you, FASTags are introduced.
And in order to make everyone adapt to this, so the purpose of FASTags are served fully, the Ministry of Road, Transport and Highways and the National Highways Authority of India has made it mandatory for the vehicle owners to have FASTags for their vehicles from December 1st.
From December 1, 2019 FASTag is the only conventional method to pay for toll and presumably there will be only one cash (hybrid) point.
And, in order to encourage the users to pay via FASTag, it is said that the toll rates would be substantially higher (double, according to the official announcement) for those who don't have FASTag and pay using cash.
Since the issue of the notice regarding FASTag implementation, new vehicles that are sold in showrooms are delivered to the owner with FASTag stickers.
And also since the time period of going FASTag mandatory is very short, there are various options for you to obtain FASTag for your vehicle.
What is FASTag and how does it work?

FASTag is an electronic mode of paying your toll amount.
Apparently, a FASTag account is created for a vehicle and a sticker is placed in the windscreen of the vehicle.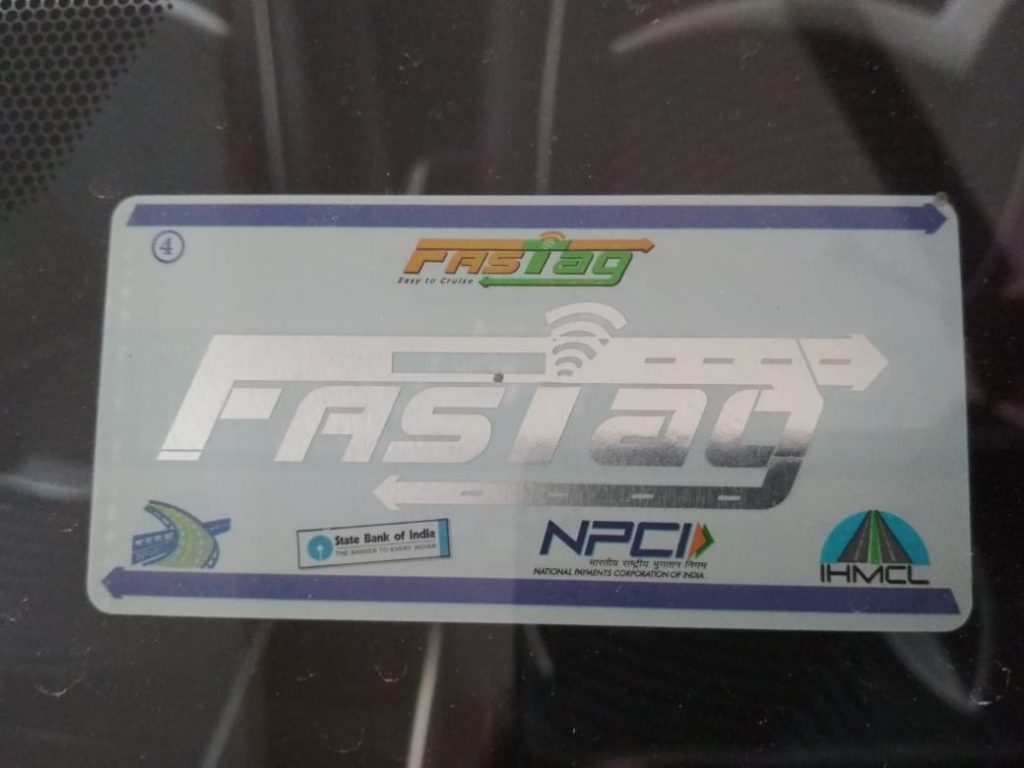 The account creation is done by the official tag issuers or some banks that are participated in the process.
The FASTag account can be topped up just as you would top up your mobile.
So the vehicle can be driven through the toll plaza without having to stop for the payment and the corresponding payment will be auto debited from the FASTag account of the user.
The toll booth uses Radio Frequency Identification (RFID) technology to detect the vehicle and to deduct the appropriate toll fee from the account of the user.
How can you get your FASTag account/sticker?
Since it is mandatory to have FASTag sticker on your vehicle from Dec 1, the process of helping people get their FASTag account is on full gear.
As of now there are seven banks that can help you with getting your FASTag account – SBI, ICICI Bank, Axis Bank, HDFC Bank, IndusInd Bank, Paytm Payments Bank and Equitas Small Finance Bank.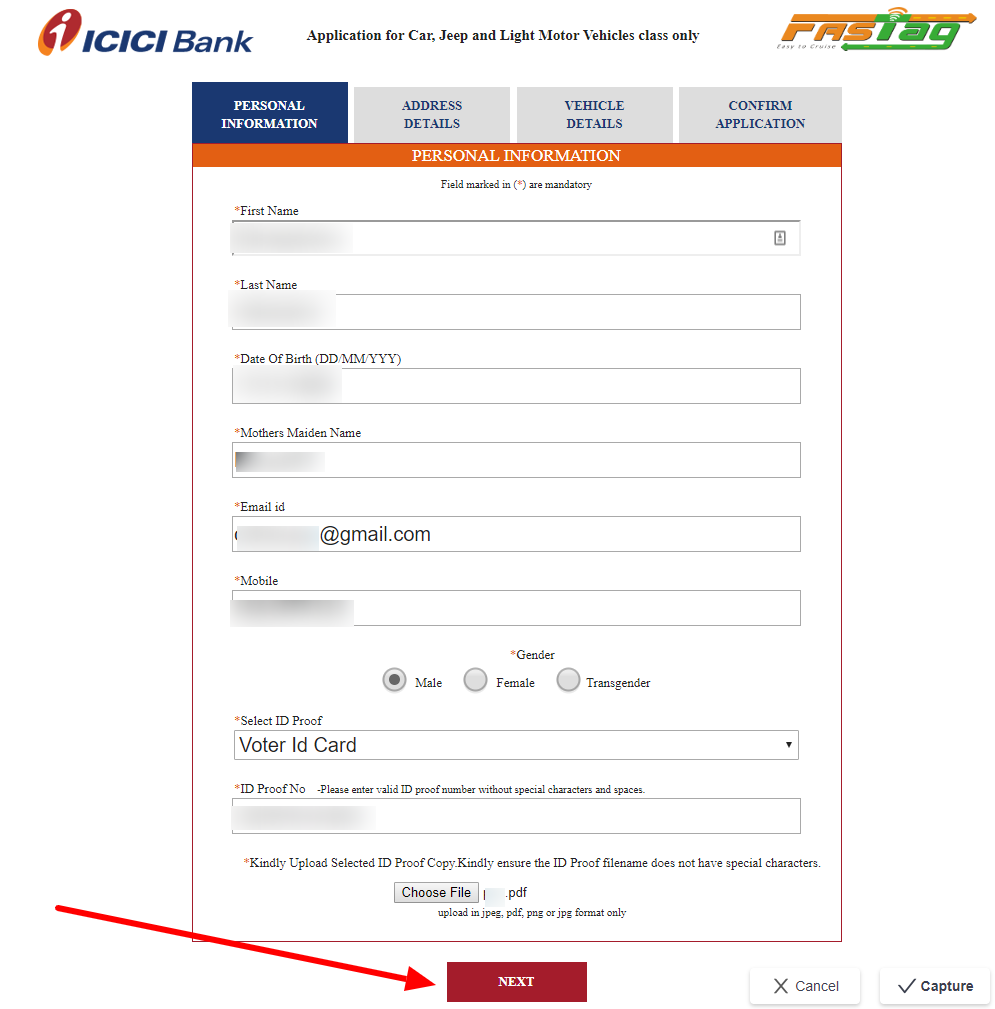 There is also a My FASTag App through which you can create your FASTag account.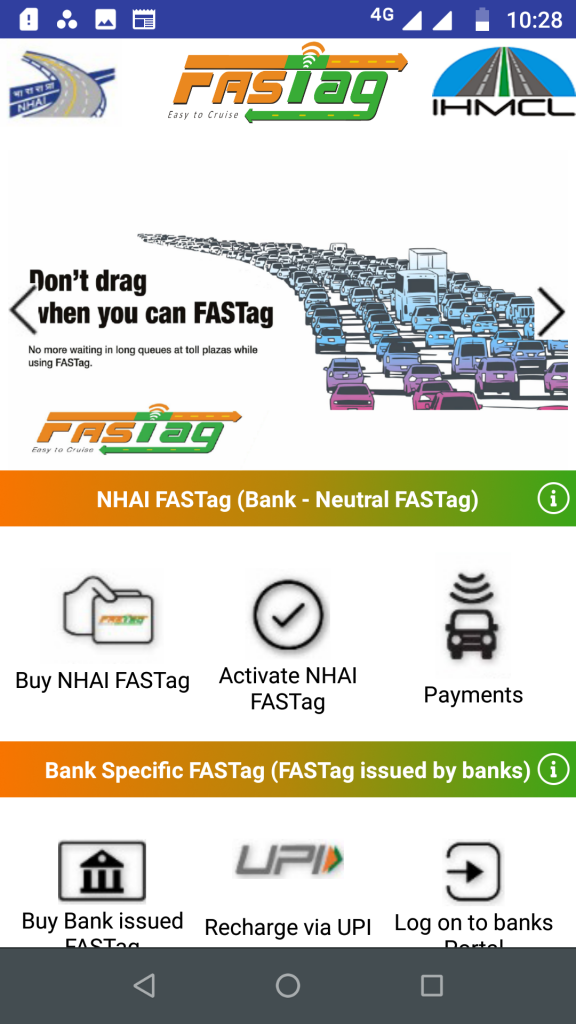 Some toll plazas also provide you with the option of getting your FASTag.
And you can also get your FASTag in Amazon India.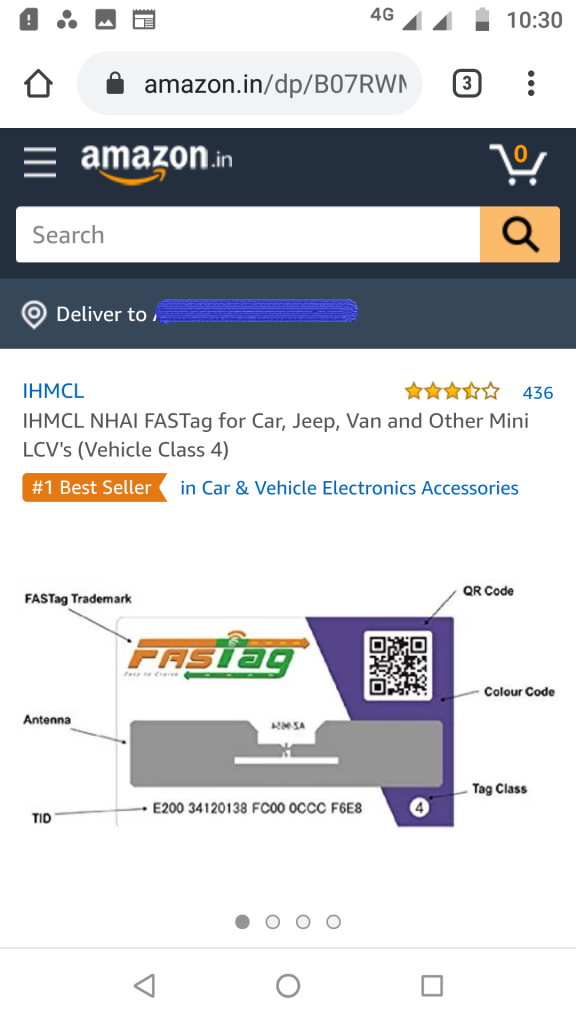 Documents
No matter where you get your FASTag, there are a few documents that you have to submit to get the process done.
The vehicle registration papers are required. Apart from that, you need to submit your KYC document (copy of your Aadhar or PAN will do).
A passport size photograph of the individual is also needed.
Once you give all these required documents, your account creation process will commence.
FASTag account charges
There is an account creation, one-time, fee of Rs. 200.
You will also need to pay a refundable (refunded when you close your FASTag account) security fee. This fee depends on the type of your vehicle.
The toll charges are also vehicle specific.
So why should you get your FASTag ASAP?
For one, it is mandatory from 1st December, 2019 as per the government, and hence you must comply!
Second, using FASTag means you can easily drive through the toll plaza without having to stop or making other vehicles stand in a queue behind you – your journey will not be interrupted for paying the toll fee.
Third, to encourage the use of FASTag, government offers money back offers. The offer differs from time to time.
A few things you need to know about your FASTag
FASTag is vehicle specific. So you cannot use a FASTag obtained for one vehicle for another.
If you lose your FASTag, make sure you contact your issuer agency and inform them so they can block your FASTag to avoid abuse and misuse.
Your FASTag account will be linked to your mobile number. You will get SMS for transactions (top ups), low balance notification and toll deductions.
If you need to sell your vehicle, you need to contact your FASTag issuer agency so they can do the needful.
Conclusion
There are various benefits to having a FASTag for your vehicle. And it is also mandatory.
Further, it is believed that there are plans by government to be able to extend the use of FASTag stickers for parking and other vehicle related payments.
So get your FASTag sticker ASAP!