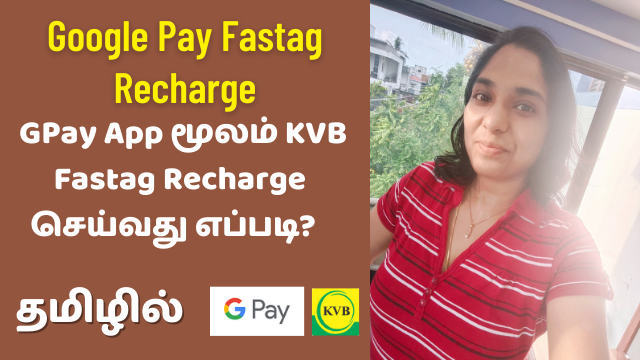 Fastag has become a mandatory thing if you own a vehicle and travel in the highway. The toll fees is no more collected in cash, but you must have a fastag for your vehicles.
Getting a fastag is one thing and recharging is another. Many still find it technically challenging to recharge their fastag online.
You can visit the fastag webpage of your corresponding bank (where you got your fastag) and do your recharge. If you feel that's tricky, you can always use an app like Google Pay that you are used to.
In today's video I demonstrate how you can recharge Fastag using GPay app. In the video I show the demo for KVB Fastag, but as you can see you can follow the same procedure to recharge any fastag in Google Pay app!
ICICI Fastag Recharge | How To Recharge ICICI Fastag Online Demo | ICICI Fastag Balance Transfer –
FASTag becomes mandatory: How to get yours (and more info!) –