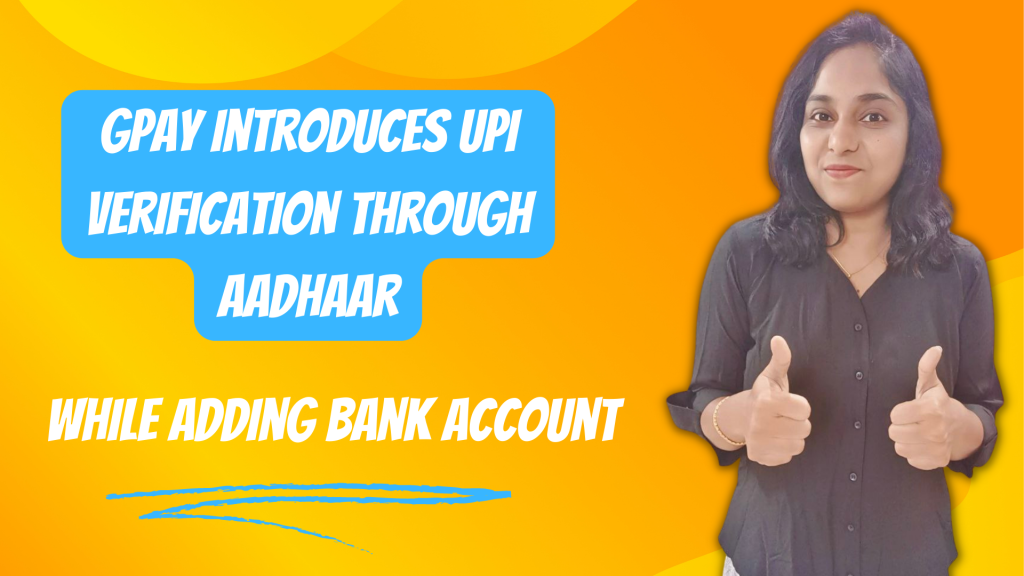 Google Pay has introduced a new feature that allows users to verify their UPI accounts using their Aadhaar card. This means that you will no longer need a debit card to set up a UPI account. To verify your account using Aadhaar, you will need to enter the first six digits of their Aadhaar number into the Google Pay app.
You will then receive an OTP from UIDAI and your bank, which you will need to enter into the app. Once the OTPs have been verified, your UPI account will be activated.
This new feature is a major step forward in the adoption of UPI in India. It will make it easier for people who do not have a debit card to use UPI, and it will help to promote financial inclusion.
Here are some of the benefits of using Aadhaar for UPI verification:
It is more secure than using a debit card, as Aadhaar numbers are linked to the Unique Identification Authority of India (UIDAI) database.
It is more convenient because users do not need to carry their debit cards.
It is more accessible, as people who do not have a bank account can still use UPI if they have an Aadhaar card.
Overall, the introduction of Aadhaar-based UPI verification is a positive development that will make it easier for people to use UPI and promote financial inclusion in India.