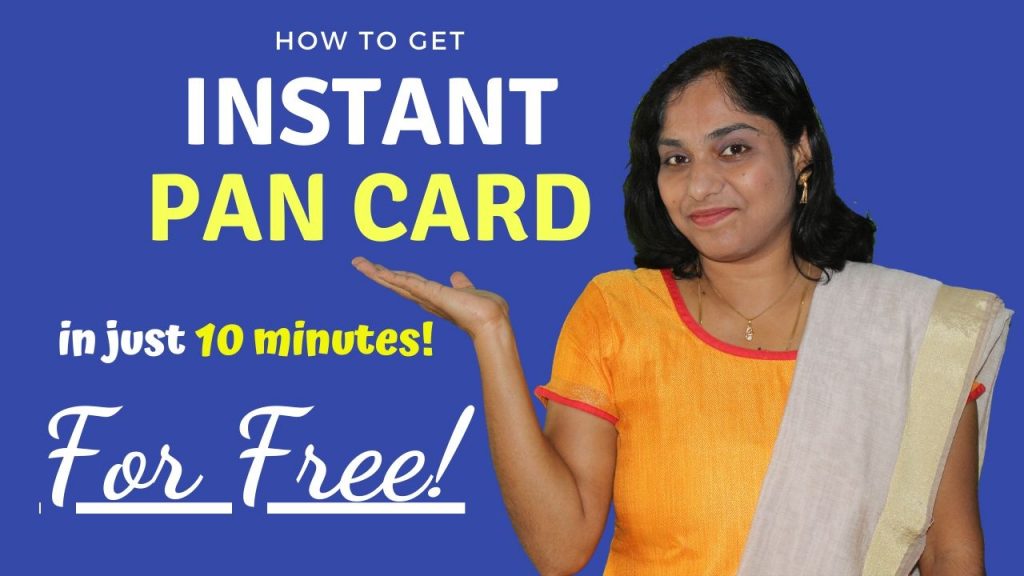 Getting a new PAN card for yourself sounds like a daunting task isn't it?
The thought of filling up a two page long form, waiting for a few days and paying a couple visits to your bank sounds daunting right?
Don't worry! You can get your PAN card almost instantly.
The only thing you need to avail this facility introduced by the Income Tax department is your Aadhaar number.
Through your Aadhaar, your KYC details are exchanged and verified and hence your PAN is issued almost immediately.
So here are the simple steps involved. And the process is paperless too.
Watch the video here:
Visit the Income Tax Department site here > https://www.incometaxindiaefiling.gov.in/home
Under Quick links on the left side, click on "Instant PAN through Aadhaar".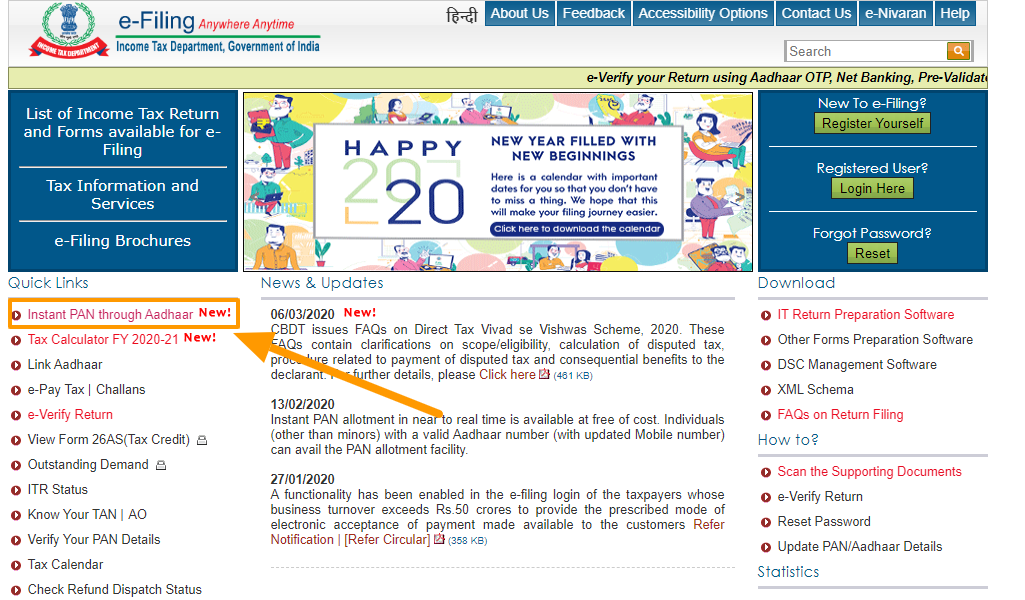 Click on Get New Pan.
You will now need to input your Aadhaar number carefully, and also fill out the Captcha.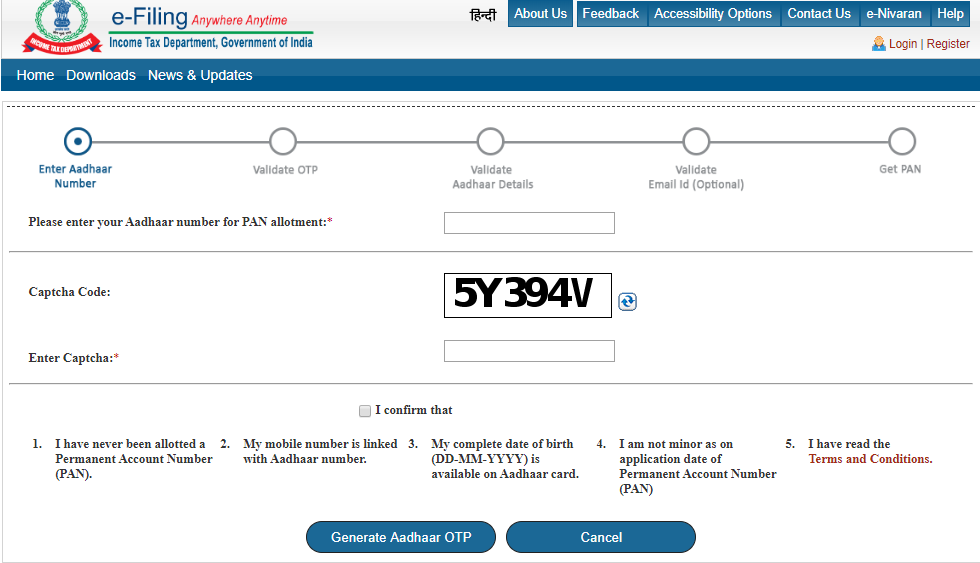 Click on the Confirmation checkbox and click on Generate Aadhaar OTP button.
Now you will receive an OTP in your registered mobile number – the number that is linked with your Aadhaar card.
Input the OTP and validate it. Next you will need to validate the Aadhaar details too.
Once that is done, click on Submit PAN request. Your request will be submitted.
Your PAN card will usually be ready in ten minutes. Meanwhile you can also check the status if you want.
After about ten minutes, either click on Check Status on the same page, or go to the home page > Quick Links > Instant PAN through Aadhar > Check Status/Download PAN.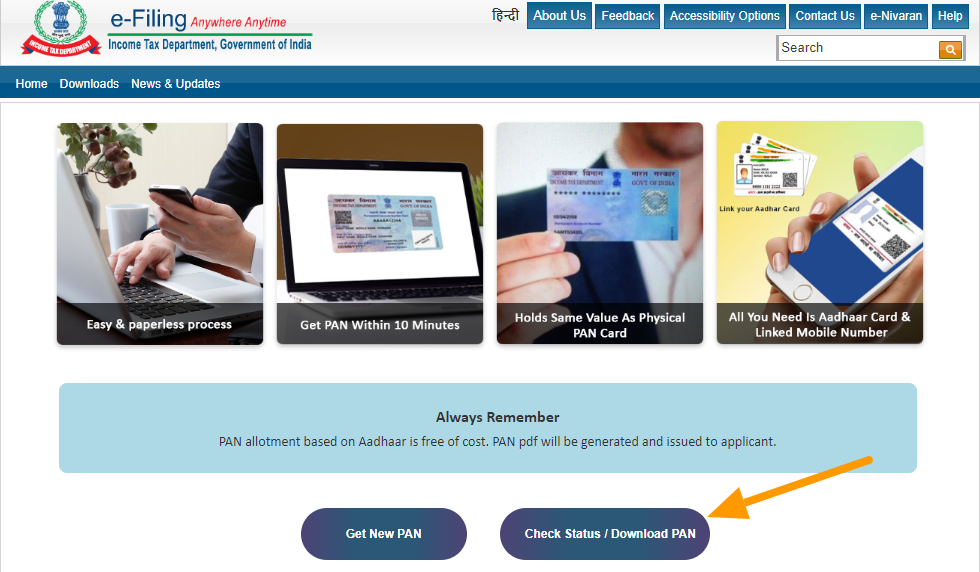 In the following page, just as you did earlier, you need to enter your Aadhaar number and a Captcha.
Again, you will receive an OTP. Enter it. And you can see a link to download your PAN.
Download the PAN card and save it to your computer. Now if you try to open it, you will be asked for password.
The password is nothing but your date of birth without any "/" or "-". For instance if your DOB is 12-06-1992, then your password is 12061992.
That's it, you have got your PAN in about ten minutes!