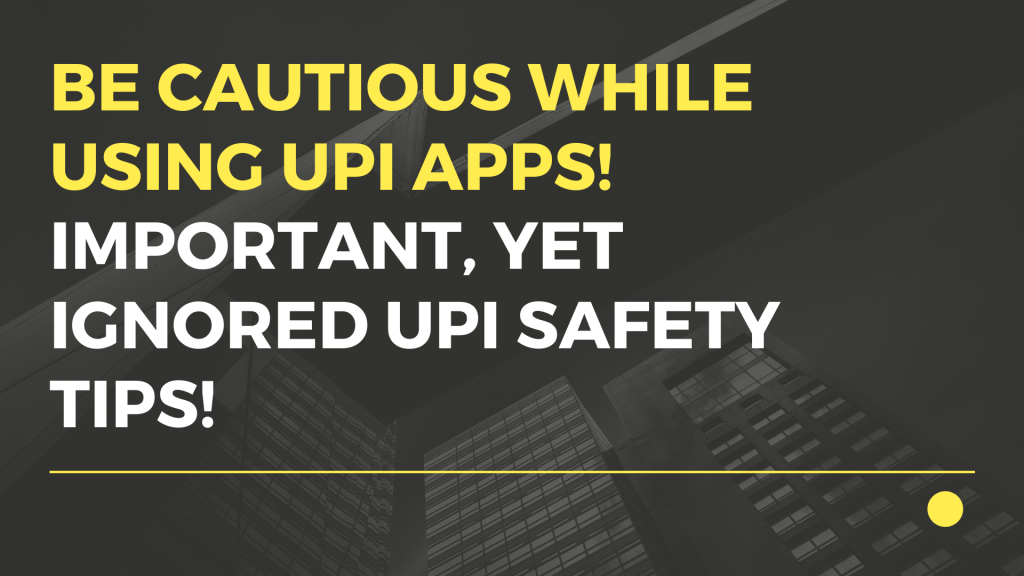 Unified Payments Interface (UPI) has revolutionised the way people transfer money in India. With just a few taps on their smartphones, users can transfer funds instantly from one bank account to another.
UPI has become increasingly popular among Indian consumers and businesses alike due to its convenience and ease of use. However, while UPI has made digital transactions easy and accessible to everyone, it has also brought along certain risks that users need to be cautious of. There have been instances of UPI frauds where people have lost money due to phishing, social engineering, or other cyber attacks.
Therefore, it is crucial for users to exercise caution while using UPI apps. They need to be mindful of the safety and security of their financial information and take necessary steps to protect themselves from potential frauds.
In this video, I discuss some best practices that you should follow to stay safe while using UPI apps.
Important Safety Tips While Using UPI Apps And UPI PIN | Dos And Don'ts Explained
Made A Wrong UPI Transaction? Lost Money To Someone Over A Fraud? Here's What To Do – 3 Ways!