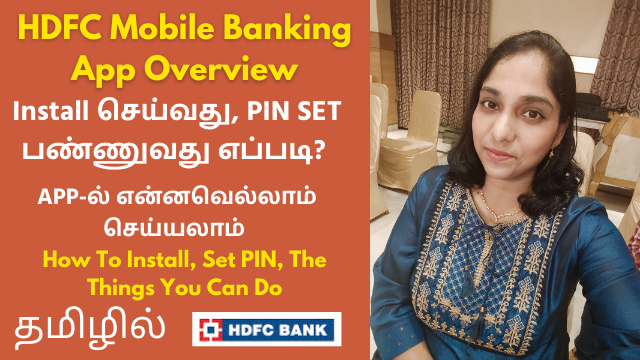 If you have a Savings or Current account in HDFC bank it would be a nice and handy option to have the official HDFC mobile banking app installed to your mobile phone.
With mobile banking enabled, you can do a lot of banking tasks so easily without visiting the branch. And even better than netbanking, with mobile banking you have everything in your fingertips literally.
In today's video I demonstrate how to install the official HDFC mobile banking app in your phone, and set pin number. I also show you an overview of the app so you can know what are all the things you can do with the HDFC mobile banking app.
HDFC Salary Account – Eligibility, How To Open, Features, Charges, Complete Details –
HDFC Zero Balance Account BSBDA Features, Charges, Eligibility – Who Can Open? –