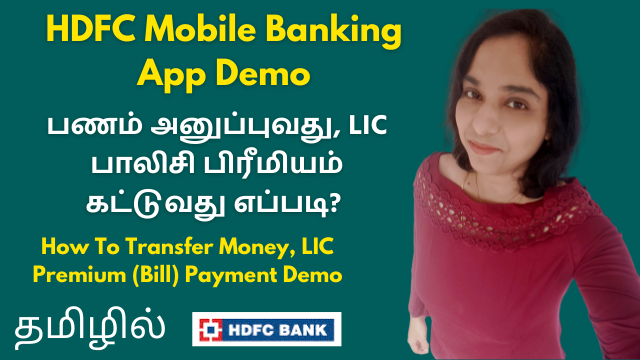 In one of the earlier videos I had demonstrated the installation and set up of the official HDFC mobile banking app. In that video I also did an overview of the HDFC app – I explained the things you can do with the app.
In today's video I demonstrate how to do money transfer in the app. I also demonstrate bill payment – in particular, adding LIC policy and paying the same.
If you have an account with HDFC bank, it is highly useful and handy to have the official HDFC mobile banking app installed so you can do a lot of banking tasks at the comfort of your house, without having the need to visit your branch!
HDFC Mobile Banking App Registration Overview | How To Install, Set PIN, FingerPrint Lock | Demo –