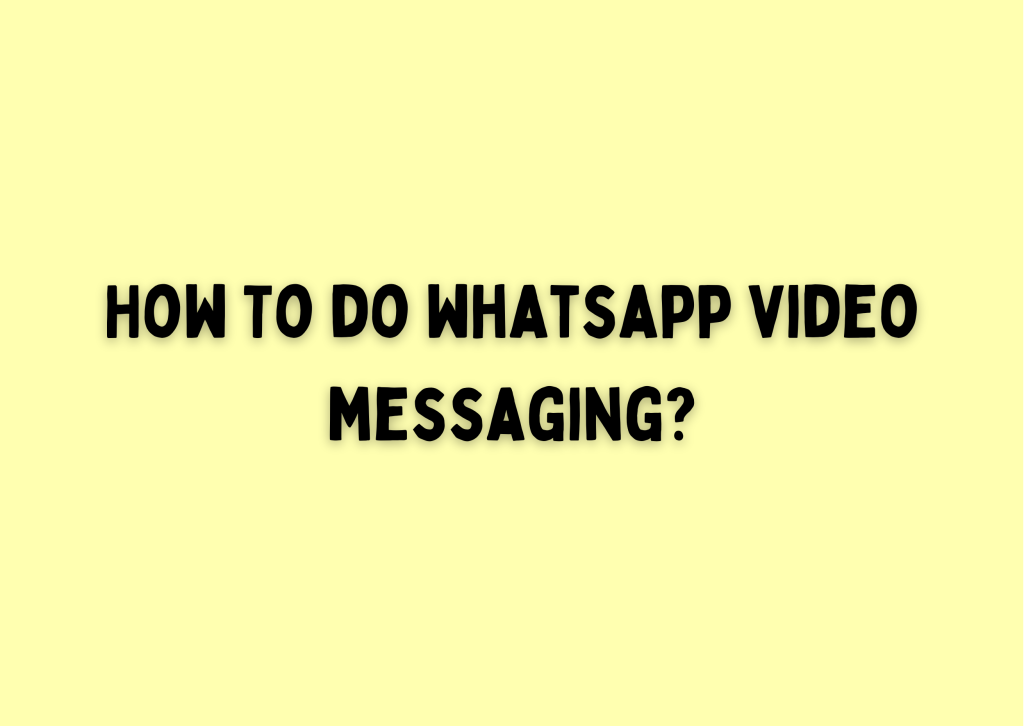 WhatsApp video messaging is a new feature that allows you to send short video messages to your contacts on WhatsApp. The video messages are up to 60 seconds long and are sent end-to-end encrypted, so you can be sure that your privacy is protected.
To send a video message on WhatsApp, follow these steps:
Open the WhatsApp chat with the person you want to send the video message to.
Tap on the microphone icon in the bottom right corner of the chat window.
The microphone icon will change to a video camera icon. Tap and hold the video camera icon to start recording your video message.
Speak or move around as you want to record your video message. You can also swipe up to lock the recording and keep your hands free.
When you're finished recording, release the video camera icon to send your video message.
The recipient of your video message will see a preview of the video message in their chat window. They can tap on the preview to watch the full video message.
Here are some tips for sending video messages on WhatsApp:
Make sure your surroundings are well-lit so that the recipient can see you clearly.
Speak clearly and slowly so that the recipient can understand you.
If you're moving around, try to keep your movements smooth so that the video message is easy to watch.
Don't send video messages that are too long. The maximum length is 60 seconds.
I hope this helps! Let me know if you have any other questions.