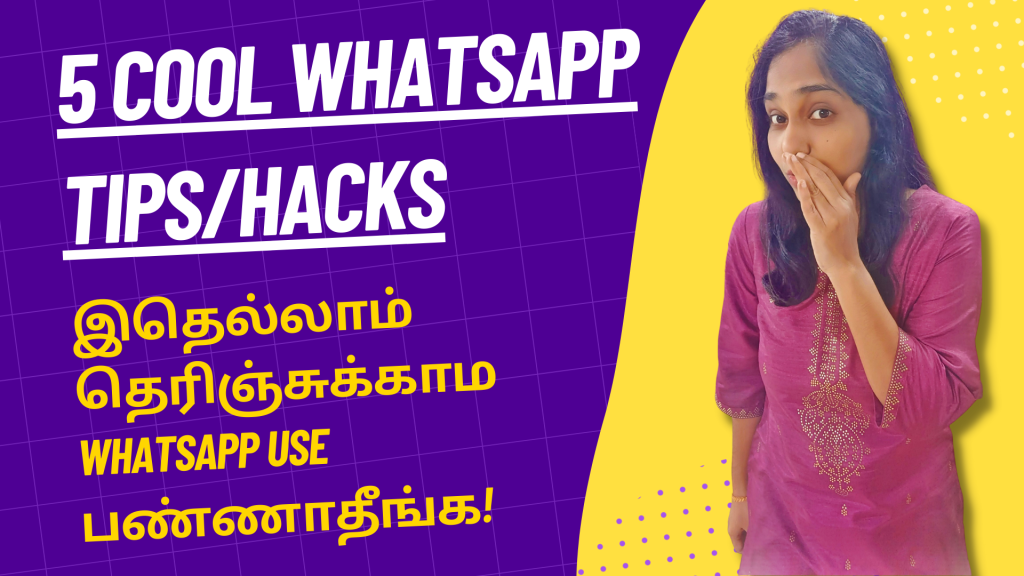 WhatsApp is one of the most commonly used chat apps. Apart from being used for personal, casual chats, the app is also heavily used for business or personal reasons.
As a result, anyone who has a smartphone, has WhatsApp installed on it and uses it on a day today basis.
Such an app that is regularly and seriously used needs to be used optimally right?
In today's video I share 5 cool WhatsApp tips or hacks (however you wanna call it) – to help you use WhatsApp optimally, and efficiently!
If you are a regular WhatsApp user, watch the video till the end!
How To Cancel A Processing Transaction In GPay | How To Report A Stuck Google Pay Payment? Demo
How To Install and Use mParivahan App, Set Your Account, Add Your Driving License, RC Book in Tamil
How to install, activate and use ICICI Mobile Banking App (iMobile)