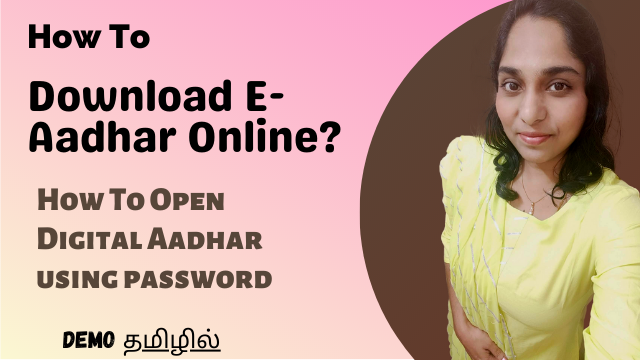 Many times, you will need to have a digital copy of your Aadhar card.
Sometimes, banks may ask you to submit a recently generated (latest digital copy) of your Aadhar card for KYC purpose – this may be required if you open a new bank account, or do an investment of any kind.
In today's video I demonstrate step by step, how you can generate and download your digital Aadhar or E-Aadhar.
ALL Videos Related To Aadhar –
How To Lock / Unlock Aadhar Card Biometric Online? How To Get Aadhar Virtual ID (VID) in Tamil –
Aadhar Services On SMS: How To Generate Virtual ID, OTP, Lock, Unlock UID? Details In Tamil –