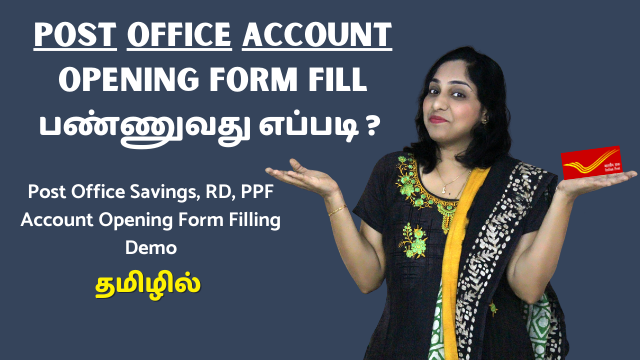 If you need to open an account with Post Office, you need to fill out an account opening form.
As far as Post Office is concerned, there is a single common for for all kinds of accounts like a Savings account, PPF, RD, SSA and the like.
In today's video, I demonstrate how to fill a post office account opening form.
If you want to open any kind of account in Post Office, you shall refer to today's video and fill the form!
Post Office RD Vs SBI RD – Which Is Better? Comparison Of Interest Rates And Other Features
All Form Filling Demos