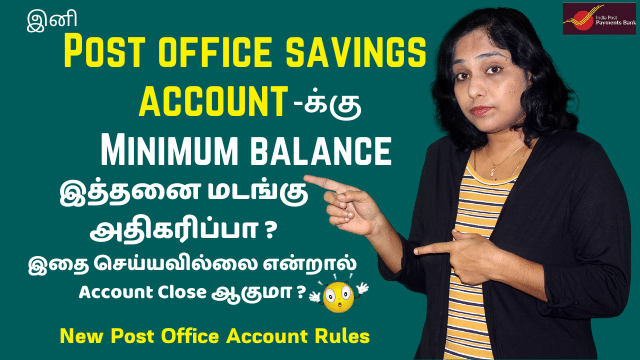 If you have a Post Office Savings Account, today's video is a must watch.
New rules have been announced regarding your Post Office Account.
The rules are related to your account maintenance, account closure and minimum balance.
If you don't know about these rules, and fail to take action your Post Office Account could run into trouble.
Watch today's video fully where I explain in detail about these new Post Office Account rules, how they affect you and when they will be implemented, along with the actions you need to take in order to avoid issues!