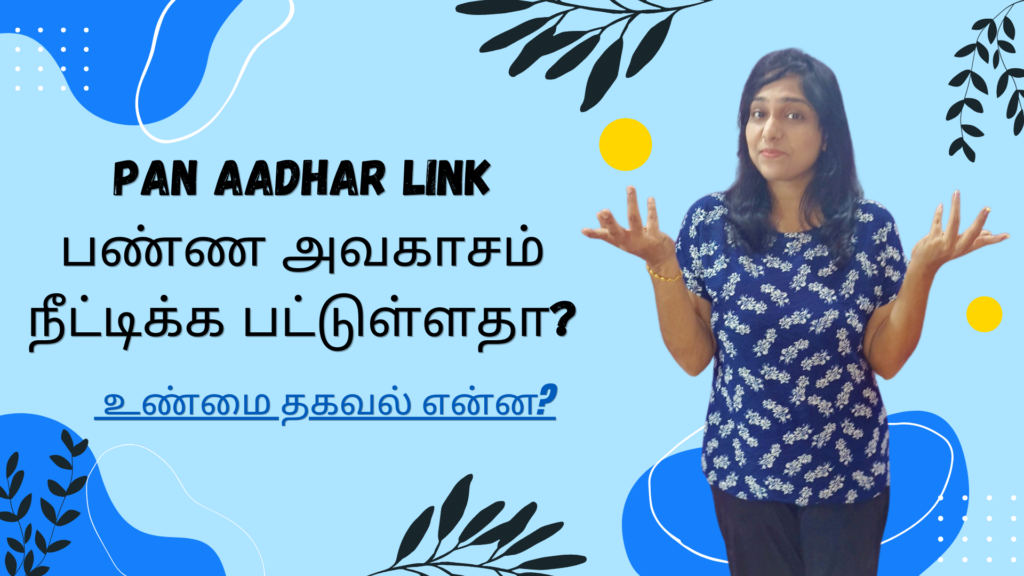 Linking your PAN Card to Aadhar card is mandatory. The deadline for the same has been extended twice so far.
Lastly, the deadline for linking Aadhar and PAN was given to be March 31, 2022, after which it was told that the PAN would become inoperative.
Now the deadline of March 31, 2022 for linking PAN and Aadhar has been extended with some restrictions.
In today's video, I share the details about this new deadline and the accompanying restrictions for PAN Aadhar linking.
What Will Happen If You Don't Link PAN Card To Aadhar Before March 31st? These Are The Consequences
How To Link Aadhar With PAN Online – 2 Methods | E-filing Website | SMS | SBI Tweets New Deadline
How To Link Aadhar And PAN In New Efiling Website | Aadhar PAN Linking In New Income Tax Portal Demo