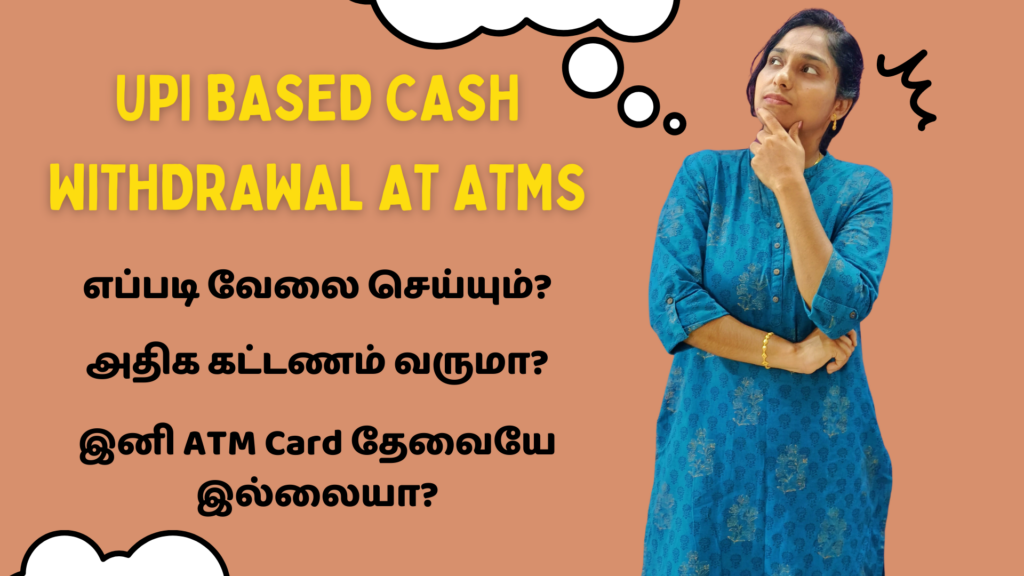 Cash withdrawal at ATMs is going to get a lot more secure. UPI ATM cash withdrawal at ATMs is going to be rolled out in India in the near future.
There are various questions regarding this feature. In today's video I discuss how would the UPI based cash withdrawal work.
I also address possible answers to the questions about the increased charges for this UPI ATM cash withdrawal and also whether we would not need ATM cards anymore!
Important Safety Tips While Using UPI Apps And UPI PIN | Dos And Don'ts Explained In Tamil
How To Withdraw Money Without ATM Card Using The SBI YONO Cash App | SBI Cardless cash Withdrawal
How To Do Cardless Cash Withdrawal in Bank of Baroda, And Kotak Mahindra Banks (Plus SBI And ICICI)
ICICI Cardless Cash Withdrawal in Tamil – How to withdraw cash from ICICI ATM without Debit Card?