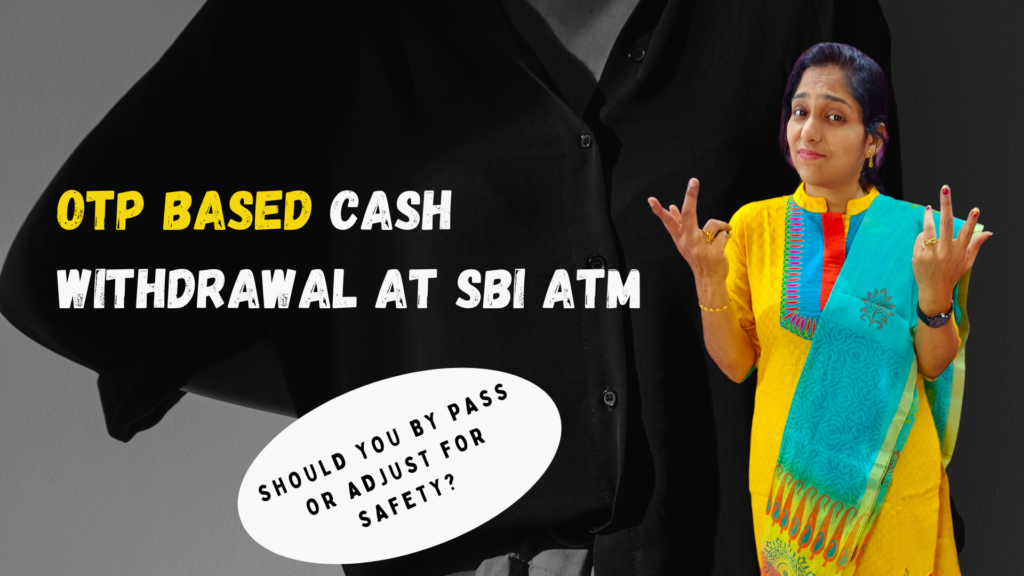 The State Bank of India has introduced various measures to ensure the safety of its customers' money and data.
In such a move, a while back SBI introduced the OTP based cash withdrawal method where we need to enter the OTP received in the registered mobile number to withdraw cash above Rs. 10,000.
Many find this uncomfortable and try to by pass this feature by making multiple, small withdrawals.
In today's video I talk about this – whether by passing the OTP based cash withdrawal is good or should we adjust the discomfort for our own safety.
Important Safety Tips While Using UPI Apps And UPI PIN | Dos And Don'ts Explained In Tamil
Escobar New Android Banking Trojan That Can Steal Your Money | Safety Tips | What To Do If Affected?
How To Quickly Block SBI Debit Card Using IVR Method? Block ATM Card And Order Replacement By Phone