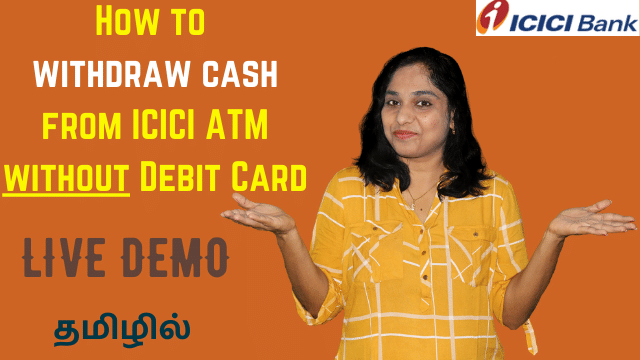 Cardless Cash withdrawal is a cool facility offered by some banks. ICICI also has that feature.
This particular feature enables you to withdraw money from ATM without using an ATM or a Debit card.
You will need to initiate this transfer using the ICICI bank's mobile app and the complete the cash withdrawal in an ATM – for this you won't need to use your debit card.
This feature is highly useful in cases where you need cash in an emergency while you don't have your ATM card at hand.
Say for instance, you left your wallet at home, or may be you forgot your ATM PIN number, or your ATM card could be damaged – even in these cases, you could still withdraw money from your account with cardless cash withdrawal method.
Watch the video to know more about this!