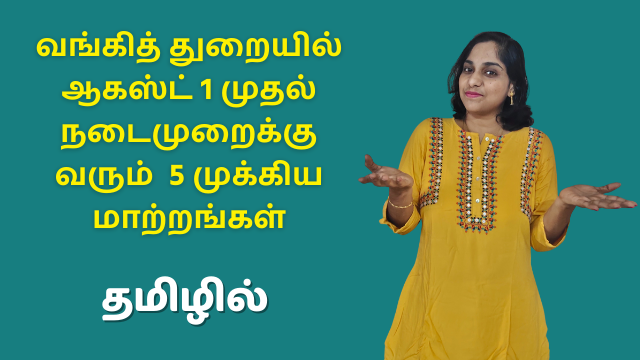 Changes in the banking sector keep happening quite frequently.
Right from change in interest rates, to changes in rules for transactions and other charges happen often.
In today's video I share 5 important changes that become effective from August 1st.
Watch today's video fully so you don't miss any crucial changes in charges or other rules!