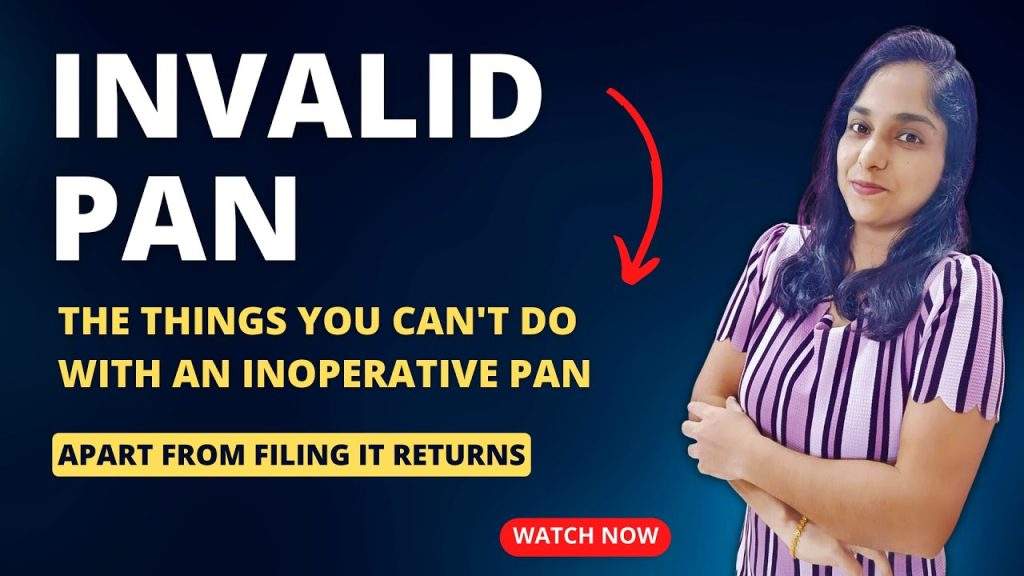 An invalid PAN card is a PAN card that is not registered with the Income Tax Department of India. This means that the card is not valid for any official or financial transactions that require a PAN number. Some of the things that you cannot do with an invalid PAN card include:
Open a bank account
Purchase mutual funds
Buy a property
Invest in shares
Get a loan
Make a high-value cash transaction
If you have an invalid PAN card, you should contact the Income Tax Department to get it corrected. You can do this online or by visiting a PAN card issuing centre. Once your PAN card is corrected, you will be able to use it for all of the above transactions.
Here are some additional consequences of having an invalid PAN card:
You may be required to pay a penalty for using an invalid PAN card.
You may not be able to claim tax deductions or refunds.
You may be subject to higher taxes.
It is important to keep your PAN card valid so that you can avoid any of these consequences. If you are unsure whether your PAN card is valid, you can check the status of your PAN card online.