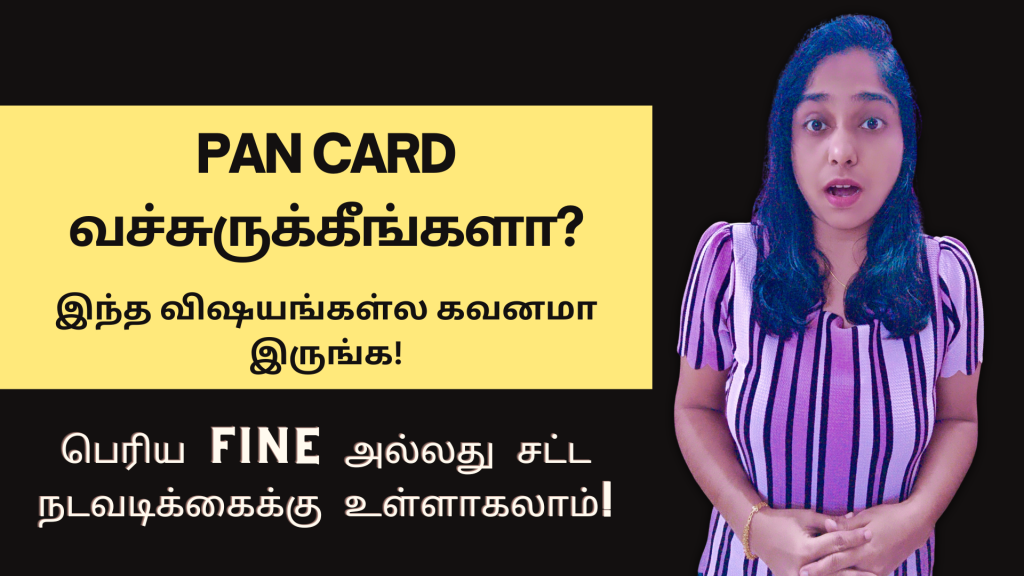 A PAN (Permanent Account Number) card is a unique, ten-digit alphanumeric identifier issued by the Indian Income Tax Department to all tax-paying entities in India. It serves as a crucial document for financial transactions, as it acts as proof of identity and enables the tracking of an individual's financial activities.
Therefore, it is important to ensure the safety and security of a PAN card. This can be done by keeping the card in a safe place, not disclosing the number to anyone, and being cautious of online scams and frauds that aim to steal personal information.
Despite the safety measures we follow, there are still a couple of things we need to be careful about. These do not fall under the "safety tips" category but are more like being aware of the consequences.
Watch the video below to know about the important things regarding your Pan card – for which YOU are responsible for!
How To Apply And Get A New Instant E-Pan Card Online In UTIITSL Portal? Demo Tamil | Get EPAN Online
How To Avoid Frauds With Pan Card? How To Check Whether Your Pan Card Has Been Misused?
Why Do You Need Your PAN Card For? What Are The Things You Can't Accomplish Without A Pan Card?