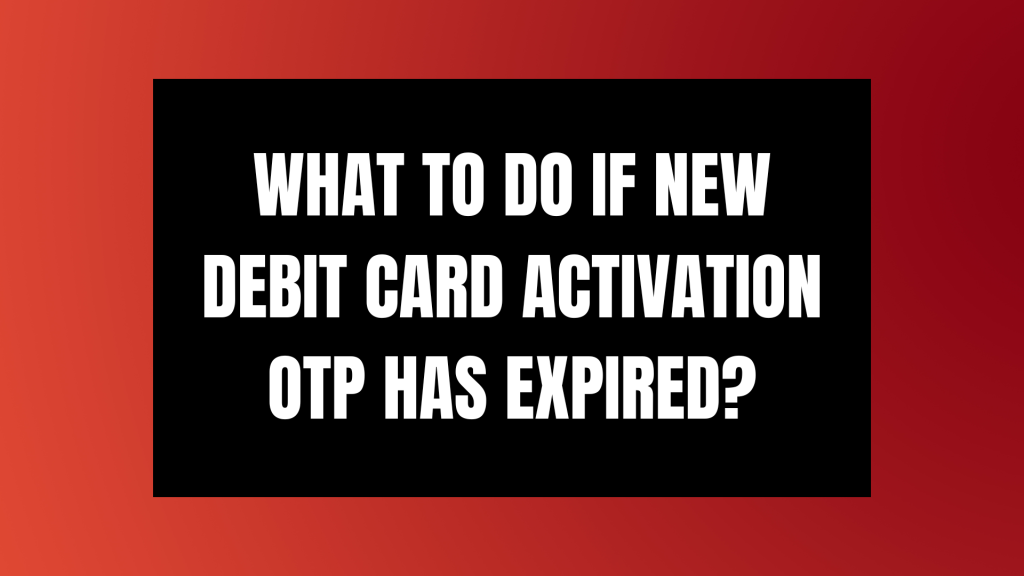 When you receive a new debit card, it will come with a one-time password (OTP) that you need to use to activate the card. This OTP is usually valid for a limited time, so the OTP will expire if you don't activate your card within that time frame.
If your new debit card activation OTP has expired, don't worry, you can still activate your card. Here are a few things you can do:
Contact your bank's customer service. They will be able to send you a new OTP or help you activate your card over the phone.
Try to activate your card at an ATM. Some ATMs allow you to activate your card without an OTP.
Generate a new PIN online. If your bank allows you to generate new PINs online, you can do this and then activate your card.
No matter which method you choose, make sure to activate your card as soon as possible so that you can start using it.
Here are some additional tips for activating your new debit card:
Make sure to keep your OTP safe and secure. Do not share it with anyone.
If you are activating your card at an ATM, make sure to enter the correct PIN.
If you are generating a new PIN online, make sure to choose a strong PIN that you will not forget.
By following these tips, you can easily activate your new debit card and start using it to make purchases and withdrawals.